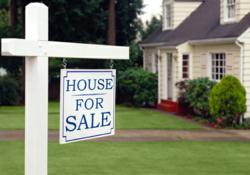 (PRWEB UK) 29 June 2012
Door Handles LTD the leading supplier for interior door handles in the UK and Ireland is continuing their weekly updates for home improvement. This week they are offering some new tips on how to renovate a house. For a developer the most common strategy is to buy a cheap property, renovate it and sell it for a much larger profit. However this is obviously not as easy as it sounds.
Research
In order to maximise the profit of the potential property then research is key. Keep an eye out for properties that have been on the market for more than a few months as this suggests that there is maybe not a lot of profit to be made from it. Location is also a very big factor when buying a property for resale purposes.
Things to look for
The main thing is to ensure that the property is going to cost more to fix than it is actually going to sell for. It's advised to make as many visits to the property as possible with various types of tradesmen and specialists to get a good idea of the potential costs.
Experts rather than surveyors
In the early stages of the project Door Handles LTD recommends the use of various experts such as roofers, electricians and damp experts as it is very often the case that these experts won't usually charge for an estimate or at least charge a very nominal fee for their time. In the initial stages these opinions are a lot more beneficial than that of a surveyor.
Work involved
The amount of work involved will depend on the type of property but it is advised not to take too much on at once. First time developers are advised to do the basics such as updating a property with new carpets, flooring, kitchen and bathroom etc rather than a total revamp of a dilapidated house. As confidence grows then more adventurous projects with architects and specialists can be attempted.
Budget
A common buffer zone of 15 per cent should be accounted for when planning for contingency funding as projects can often go over the initial estimate. Use a small amount of money to update the basics such as decorating and carpets or flooring. This should hopefully allow for a small remortgage, which will allow more money to be invested into larger features such as a new bathroom etc.
Tradesmen
When hiring tradesmen be sure to get quotes and estimates well in advance to ensure timescales can be drawn up. Specifications should be clear and precise to ensure that there is no confusion about who is responsible for what and when it needs to be done. A contract should be written up to ensure that any disputes are resolved if they occur. Good communication is key.
Find out more renovation tips at Door Handles LTD