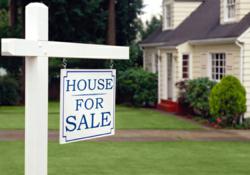 (PRWEB UK) 13 July 2012
Door Handles LTD the exclusive stockist of Dorspec in the UK and Ireland is this week advising their customers on the top 3 renovation mistakes that can be made when carrying out renovations around the home.
Taking on the wrong project
There are two main things that a project should be doing, either making money or helping create a dream home. If it is doing neither of these then be careful taking on the wrong project as renovating can be time-consuming and also very stressful so wasting money on something that is going to give no return should be avoided.
Before beginning you should have a clear and concise assessment of the project at hand. Be clear about what the goals are whether it is to renovate for a future sale or simply for a home to create new space or simply enhance what is already there.
If a buyer is not planning on living in the property long term always be thinking of ideas about increasing the property's value for the maximum resale value.
Buying a property without a survey
If one is purchasing a dream home in an area that suits and just redecorated and got it looking exactly how to look but then discover that there is damp in the house, which is going to cost thousands to repair. This is a scenario that could have easily been avoided by ensuring that the property was inspected by a surveyor.
Hiring a surveyor is a great way of finding out information about the house such as any faults found on the property and how they can be fixed as well as an estimated cost for this. Finding out about these faults is vital as it will let clients know what you are walking into to help you make the clients decision about buying the property and help avoid any unpleasant surprises that can easily be avoided.
Cowboy builders
Always do homework before hiring a builder as sometimes getting a quote for work that is much cheaper than the competitors is not always a good thing. It could be a sign of a cowboy builder. This can also be the case if you ring them and they are immediately available for work. Be sure to ask for references from previous jobs that they have worked on and also talk to their previous clients.
Make sure a builder is confident and clearly understands the work that is required and what is involved. They should have done similar work with previous clients so that they have experience.
If talking to previous clients you should ask them about the standard of work provided and if it was satisfactory. The relationship somebody has with a builder will be very important so it is a good idea to ask what the builder is like to work with and if they completed the project on time and on budget as well as finding out if they would use them again.
Find out more renovation tips at Door Handles LTD