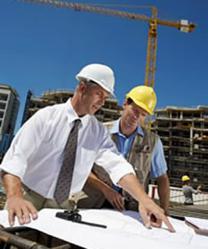 this time last year house prices were 0.4% higher than they are this year with the average UK house property price at £225,283
(PRWEB UK) 22 May 2012
Door Handles LTD welcomes today's report from the Guardian regarding the 0.4% drop in house prices over the past year. The company who is the exclusive stockist of Dorspec products in the UK and Ireland sees a healthy housing market as a key factor to their continuing success as one of the leading suppliers for handles for doors in the UK.
According to the Office for National Statistics (ONS), which has taken over the DCLG's house price index this time last year house prices were 0.4% higher than they are this year with the average UK house property price at £225,283. The biggest drop in price can be found in Northern Ireland with a steep 10.7% drop with a much more conservative 0.3% drop in England and Scotland and prices in Wales up 0.4%.
The figures also show that the average price paid by first time buyers in March of this year was £170,109 and £257,650 for former owner occupiers with big increase in sales for new time buyers who were keen to purchase their homes before March 24th so that they could beat a stamp duty on homes costing between £125,000 and £250,000.
A knock on effect from the fall in house prices will be the increase in house sales and renovations for home owners wishing to cash in on their properties which many have found to be very hard to sell in the current economic climate with recent reports by USA Today suggesting that in America that many home owners have given up trying to sell and decided to plan for the long term in the houses that they are in.
Door Handles LTD specialise primarily in internal door handles is a sister company of Doorstore, a well established company that has been in business for over 30 years and has a large enough install base to be confident of seeing the current economic climate through but like most business closely linked to the housing industry it welcomes any positive changes that are occurring.