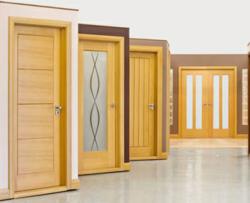 (PRWEB UK) 28 May 2013
The Door Store is pleased to announce that this month all of their doors will be on sale VAT free, which will mean 20 percent discount across the board making them one of the best value door suppliers in the UK. Their products are already the most competitive in the market due to sourcing products directly from suppliers. The company which was established in 1975 will be having this offer for a limited time only and will also be promoting it for their other products such as floors and accessories.
The company started out in the doors industry nearly 40 years ago as a single outlet and quickly went on become one of the most recognised companies in the industry due to the quality of products and customer service and now has multiple outlets and warehouses throughout the UK. This success is from the high standards maintained in the manufacturing background that customers are not always aware of. Unlike the majority of door suppliers in the UK the Door Store sources their doors directly from suppliers, which helps give the company a competitive edge. To ensure that everything is produced to the highest standard the company also travel to their suppliers in China to personally oversee production on a regular basis. This way they are involved from the manufacturing process from the very beginning, right up until the point of sale with experienced staff with an in depth knowledge of the needs of their client base and the products at hand.
For those who are interested in purchasing their doors online the Door Store has a state of the art e-commerce website, which can be found at http://www.doorstore.co.uk.
The website boasts all of the company's products including other products such as door handles, floors and door accessories on a fast and secure and easy to navigate interface, which accepts all major credit cards. All products can be viewed and magnified to the smallest detail and can be ordered in a range of different sizes and quantities. The shopping cart is easy to use and for this month will calculate and display the VAT that will be saved on each purchase before confirmation of sale.
The VAT free sale is for a limited time only so make sure this opportunity is missed by visiting a local Door Store outlet today or visit it online at http://www.doorstore.co.uk