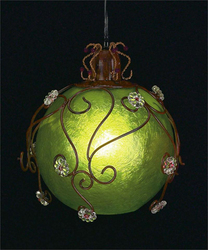 We wanted to make decorating fun and easy. It's a great place to get what you need!
Merrimack, NH (PRWEB) April 8, 2010
It's that time of year. College students from coast to coast are claiming their living space for the 2010-11 school year, and parents of freshmen-to-be are looking at dorm room supply lists. It's a time of promise and excitement, and a new website is designed to make it even better. BestBuyHomeDecor.com announces a new site launched to make decorating dorm rooms and apartments fun and easy. The new website showcases modern lighting solutions, shelves, room dividers and window coverings.
Best Buy Home Décor provides many unique items for decorating dorm room space or any areas frequented by college students or teens such as rec rooms, lounges, and bedrooms. Students can feel proud that their dorm or bedroom reflects their personality.
"We've stocked the new site with lighting options that fit the hip and trendy styles of the young, sophisticated college student. Battery-powered LED lighting in the form of vines, funky shaped table lamps, geometric shapes, and paper lanterns are all fabulous for adding cool design elements to an otherwise plain room," explains Al Bafageeh, president of Best Buy Home Décor.
BestBuyHomeDécor.com dorm room accessories in the form of paper lanterns and other contemporary lighting options can be easily purchased in a variety of colors and forms to make decorating a dorm room fun. Colorful selections include:

Lamps with colorful paper shades
Geometric, modern table lamps
Bright hanging lanterns
Room dividers with shelving
Party-ready string lights in different shapes and colors
"Parents and students have limited time and can't afford to shop multiple stores to find what they need," explains Bafageeh, "and we wanted to make decorating fun and easy. It's a great place to get what you need!"
The full line of affordable, hip teen bedroom and college dorm room accessories can be viewed and purchased at the Best Buy Home Décor website.
About Best Buy Home Décor
Best Buy Home Décor offers a diverse selection of colorful lighting accessories and more for children, teens, and young adults. Products are perfect for dorm rooms, apartments, and any space that needs something fun and contemporary. Creativity and individuality is encouraged with lighted LED wreaths, lamps of all shapes and sizes, window coverings, and room dividers. Best Buy Home Décor provides excellent service and products to ensure that the experience is as bright as lights purchased.
###