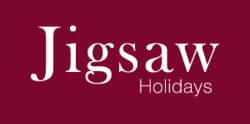 Jigsaw Holidays is proud to announce our expansion into Dorset
Witney, Oxfordshire, UK (PRWEB) September 05, 2011
Owners of high quality Dorset Cottages for rent are being sought by UK holiday company Jigsaw Holidays as they expand operations into the English coastal region.
Jigsaw Holidays is seeking owners of high quality rental properties in the Dorset region for representation by the company. When representing a property, Jigsaw Holidays promotes the cottage to holiday-makers throughout the UK and across the world.
Promotion of represented properties involves a feature on the company's website (http://www.JigsawHolidays.co.uk) as well as local and national print advertising and online search engine advertising - altogether offering a comprehensive marketing program for each property.
"Jigsaw Holidays is proud to announce our expansion into Dorset" explained company representative Anna Phillips. "Following rapid growth in the Cotswolds area, we're bringing Jigsaw's reputation for quality and service to the popular UK holiday destination."
"We examined a number of areas for expansion, but felt that the Dorset area had the perfect mix of beautiful properties, popular attractions and local charm."
Expansion into the Dorset area follows the successful launch of the company in the Cotswolds area of the UK. Jigsaw Holidays represents nearly fifty luxury rental properties in the Cotswolds and serves a broad base of new and repeat customers.
In addition to acting as a booking agent for the company's luxury cotswold cottages, Jigsaw Holidays offers extra options to holiday-makers, including concierge, childcare and catering services.
The Growth of Jigsaw Holidays and the British Holiday Industry
Jigsaw Holidays has experienced exceptional growth since the company was established in 2007, due partially to the increase in popularity of "stay-cations" as a result of the recent economic conditions.
"Soaring oil prices that cause increased fuel surcharges for foreign travel, combined with the economic conditions of the past few years have all lead to an increase in the number of Brits choosing to stay in the UK for their holiday" explains Jigsaw Holidays representative Anna Phillips.
"People are falling in love with the UK again - and we're seeing renewed interest in rental properties by people from all walks of life," added Ms Phillips.
"We've helped professional couples arrange a romantic weekend break in the countryside, large families come together from all over the world, and groups of friends meet for week-long reunions."
About Jigsaw Holidays
Jigsaw Holidays is a specialist holiday agency based in Whitney, Oxfordshire - UK. Established in 2007, the company represents a wide range of speciality rental properties across the popular holiday regions of the UK.
# # #