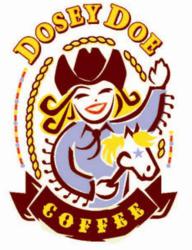 Houston, TX (PRWEB) September 30, 2011
The premier Houston live music venue - Dosey Doe - located just north of Houston, Texas in The Woodlands, offers up some of the best live music entertainment in the southwest. As its growth in popularity continues, musicians from across the U.S. are adding Dosey Doe to their list of performances. Some of the venue's October performers are highlighted below:
Rosehill (October 4): Myers and Mitch McBain join Real Life Real Music host Kyle Hutton on the Dosey Doe stage to go behind the life and songs of their latest CD, "White Lines and Stars". It's a collection of both deeply personal and wholly relatable experiences, where good love and bad heartache can - and will - cross paths on any given day or night, be it backyard, honky-tonk or highway. The result is a collection of songs that throws back to nothing less than the classic country songs of the 90's. Real Life Real Music is a recorded-for-radio music event that is syndicated on 11 stations across Texas.
Lorrie Morgan (October 15): Beginning with her 1989 single, "Trainwreck of Emotion", this contemporary country artist charted more than 25 singles on the Billboard Hot Country Singles & Tracks charts, with three number one hits. She has sold over 6 million records worldwide and is a member of the Grand Ole Opry.
Collin Raye (October 21): One of the true hit makers of the 90's, Collin still continues to crank out soulful, heartfelt material. Always an electrifying showman, he has blazed through such vivid rockers as "My Kind of Girl" and "That's My Story". With 18 singles hitting the Top Five country singles chart between '91 and 2000, this sentimental and rousing artist is one to be reckoned with.
Larry Gatlin (October 22): He is best known for his contribution to the Gatlin Brothers, whose success garnered them 10 Top Ten hits during the 80's. Gatlin has had a total of 33 Top 40 singles during his career (combining his solo recordings and those with his brothers). His evocative falsetto voice and charismatic demeanor is a true crowd-pleaser.
Jefferson Starship (October 23): With Rock & Roll Hall of Famer, Paul Katner, still at the helm, the band continues to rock steady with songs like "Jane", "Miracles", and "Somebody to Love". The soaring vocals of Cathy Richardson will leave you breathless while the energy created by the band will have you reminiscing and singing along. This is a once-in-a lifetime opportunity to see the band perform their hits in a rare acoustic show.
Bill Anderson (October 28): "Whispering Bill" as he's known, is one of the most awarded songwriters in the history of country music and a million-selling recording artist many times over. He continues to paint a broad stroke across the Nashville music scene and has been a member of the Grand Ole Opry since '61. His recent song, "Give It Away", recorded by George Strait, won both the ACM Song of the Year & CMA Song of the Year awards.
Dosey Doe of The Woodlands, Texas is a live music venue crafted from a 165 year old barn from Kentucky. The barn is adorned with pieces of American history that date back from the late 1800's to the early 1900's. The dining and music venue seats 290 guests, making it the ideal up-close-and-personal setting. While this Houston live music venue can handle any size band, it is considered to be one of the best acoustic listening rooms in the United States.
###