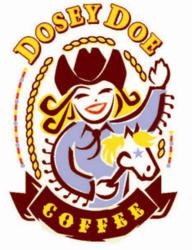 Houston, Texas (PRWEB) September 16, 2011
Dosey Doe, the small-but-mighty live music venue just north of Houston is growing in popularity among nationally-known artists and bands. Several upcoming performances are highlighted below:
Eddie Money (September 18): With 11 Top Ten Billboard hit singles to his name, this blue collar rocker steps onto the stage of this Houston live music venue to transport fans back to the 70's and 80's. The classic rock icon, known for hits such as "Two Tickets to Paradise", "Take Me Home Tonight" and "I Wanna Go Back" is a master keyboard and saxophone instrumentalist and his easily recognizable raspy vocals have made him a household name over the years.
Folk Family Revival (September 20): Real Life Real Music goes behind the songs of one of the hottest new bands in Houston, Folk Family Revival. The Houston Chronicle calls Folk Family Revival "a jagged mix of country, mountain music, rock, gospel and soul". Don't miss this made-for-radio event with Host Kyle Hutton. Be sure to mark October 1, 2011 on your schedule for the 2nd Annual Real Life Real Music Festival, Fundraiser and Student Artist Showcase at Bernhardt Winery with Sean McConnell, Kyle Hutton, Walt Wilkins and the Mystiqueros, Terri Hendrix & Lloyd Maines, Shake Russell, Kathryn Hallberg, The Hopeless po' Mantics and more. Info at realliferealmusic.com.
Ruthie Foster (September 23): This 2010 Blues Music Award winner has progressed through six albums and a steady regimen of hard work. With a sound that ignores demographic lines and a charisma that will ignite any audience, Ruthie Foster is an artist of all-encompassing appeal. She has often been compared to Ella Fitzgerald and Aretha Franklin and is sure not to disappoint.
David Ball (September 24): In 1994, Ball recorded his now platinum debut album and single "Thinkin' Problem" which, to date, has sold 3 million copies. The traditional country and honky-tonk artist has been writing, playing and recording since the 70's, and has toured with artists such as Alan Jackson, Dwight Yoakum and Toby Keith.
Little River Band (September 28): The Houston live music venue will host one of Australia's most beloved bands, whose worldwide album and CD sales now top 30 million. By 1982, they became the only act to have a Top 10 U.S. single for six consecutive years. In 2004, LRB was inducted into the Australian Recording Industry Association Hall of Fame.
Dosey Doe of The Woodlands, Texas is a live music venue crafted from a 160 year old barn from Kentucky. The barn is adorned with artifacts that date back to the late 1800's through the early 1900's. The dining and music venue seats 290 guests, making it an ideal up-close-and-personal setting. While this Houston live music venue can handle any size band, it is considered to be one of the best acoustic listening rooms in the United States.
###