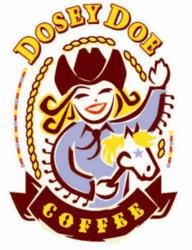 Houston, TX (PRWEB) October 14, 2011
Top name musicians will hit the stage at Dosey Doe as it celebrates its fifth year as one of Houston's premier live music venues. Five years after opening its doors, Dosey Doe's popularity continues to grow with local and national artists.
Don Schlitz (November 1): Don Schlitz' first hit as a songwriter was Kenny Rogers' "The Gambler", which became a crossover country hit upon its release in 1978, later becoming one of Rogers' signature songs. Since then, Schlitz has written numerous country songs and penned several hits for other country artists. Among his biggest hits are two number one songs which he co-wrote with Paul Overstreet, "Forever and Ever, Amen" by Randy Travis and "When You Say Nothing at All" by Keith Whitley. He has collected Grammys and CMA Awards and has crafted a catalogue that has landed him in the Songwriters Hall of Fame. Join Real Life Real Music host, Kyle Hutton, as he takes the radio and live audience behind the life and songs of this award-winning artist.
Roy Clark (November 3): Best known for hosting "Hee Haw" from 1969 to 1992, this country music icon has helped to popularize the genre. As one of the most recognizable faces in country music, Clark is highly regarded as a guitarist and banjo player, and is also skilled in classical guitar and other instruments. He has been a member of the Grand Ole Opry since 1987 and holds awards from the Academy of Country Music and the Grammys.
Spyro Gyra (November 5): This jazz fusion band was originally formed in the mid-70's and has over 25 albums and 10 million copies sold. With their combination of jazz, R&B, funk, and pop music, their music continues to be a staple on numerous smooth jazz radio stations. Although the personnel have changed over time, the band continues to put on exciting performances, which average nearly 100 per year.
Restless Heart (November 6): This legendary group has charted several #1 and Top 10 songs and albums, and has received four Grammy nominations and four Academy of Country Music nominations in their 25 years together. The vocal style and harmonies of this group compare to no other and have garnered them cross-over success which is considered rare in the music world.
Steve Wariner (November 10 & 11): With 18 studio albums and more than 50 singles on the Billboard country singles charts, this artist is one of country music's most versatile. With 4 Grammy's to his name and ten #1 hits, he is also credited with writing singles for other artists, including Clint Black, Garth Brooks, Keith Urban and Bryan White.
Dosey Doe of The Woodlands, Texas is a live music venue crafted from a 165 year old barn from Kentucky. The barn is adorned with pieces of American history that date back from the late 1800's to the early 1900's. The dining and music venue seats 290 guests, making it the ideal up-close-and-personal setting. While this Houston live music venue can handle any size band, it is considered to be one of the best acoustic listening rooms in the United States.
###