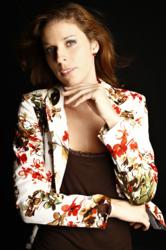 Budapest, Hungary (PRWEB UK) 12 April 2013
Independent hotel owners will gain critical business advantage by attending the first 2013 edition of the dotcomhotel Hospitality E-Commerce & Revenue Management Conference in Budapest. The event will address important industry topics, like the future of hotel meta search; today's challenges in search engine optimization; brand reputation marketing in hospitality; mobile applications for hotels; and much more.
Conference Organizer, Radka Telyckova explained in a recent statement that independent hoteliers have as much to gain from attending the conference as big hotel chains. The whole purpose of the conference is to make available business insights that make international hotel chains successful, to all hoteliers.
"It is hard to compare the job of a sales / marketing / revenue manager in a large hotel chain to a hotel owner running a small property. I admire these hoteliers, who seem to manage alone almost everything: one person is taking care of several tasks and job positions. They have to take care of customers, think about online marketing, learn whether revenue management is a good "tool" to use alone, and so much more. At the same time, they have to learn as much as they can about niche-specific development of customer technology, a growing number of booking channels, and a dynamic marketplace. For a hotelier running alone a small property it is a nightmare to catch up with everything. Then, there are important decisions to consider: what is more important to do? Online reputation? Revenue management? Engaging social media? Website and booking engine? Retargeting marketing or SEO? This is why it's so important to learn from international hotel chains, where everything is working, and updated information technology is in place.
Independent hoteliers are looking for a perfect "cookbook" with "recipes" that are working flawlessly, and have immediate effect. But, for hoteliers multi-tasking so many responsibilities, things don't always work that way. Instead, my advice for hoteliers who run small properties is to go "back to basics", to give every day their very best, and know that customers will appreciate their honesty and enthusiasm.
Independents need to focus on quality above everything else. In retail business, unhappy customers can return the products they purchased. There are no returns in hospitality: once the guest completes her stay, if the hoteliers don't deliver on quality, they will lose a customer, if not more.
Independents have to sell an experience, a lifestyle, and focus on keeping their customers happy every single day. This also applies for technology used to attract guests: hoteliers need to use the same "back to basics" principle, which is the backbone of large hotel chains success: build websites with real hotel images; engage user content and guest feedback; have a booking engine integrated in the website to convert lookers into a bookers; use PPC and email marketing to attract current (loyal) as well as new guests.
The dotcomhotel Hospitality E-Commerce & Revenue Management Conference will show independent hoteliers how to manage such marketing strategies effectively. Aside presentations by respected industry experts, we will have hands-on workshops, focused on learning and exchanging of experience and information. By working together, instead of against each-other, independent hoteliers can gain more customers, and better reputations."
dotcomhotel Budapest takes place May 30-31, 2013; at the Continental Hotel Budapest, on Dohány utca 42-44. Conference passes are available for EUR 270.00 at http://dotcomhotel.eu/registration/
About dotcomhotel Hospitality E-Commerce & Revenue Management Conference:
dotcomhotel conference is organized by Smart H.E.R.O. (Hospitality Experts Revenue Optimization) , which offers hotel consulting and expert hospitality advisory services in the following core areas: sales & marketing, revenue & channel management and e-commerce. Featuring also a support in trainings and mystery shopping experience. Focused on Eastern Europe markets with main scope of independent properties. dotcomhotel Hospitality E-Commerce & Revenue Management Conference was designed for E-commerce professionals and Revenue Managers, as well as for General Managers, Directors of Sales and Marketing, Distribution Managers and Social Media Executives working in travel and hospitality fields.