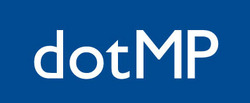 We're excited to release the chi.mp private beta
San Francisco, CA (PRWEB) September 26, 2008
With today's launch of the chi.mp private beta at http://chi.mp, .mp domains are now publicly available as part of the chi.mp service. The sunrise period for trademark owners is now complete. Chi.mp is the Internet's "Content Hub and Identity Management Platform"--enabling chi.mp site owners to choose their own second-level .mp domains and instantly create their own Web site that includes their online profile and tools to manage their online identities, content, contacts and communications. This development makes.mp domains available to the 400 million plus people active one social networks -- free of charge.
Paid registration for .mp domains is open to registrants who wish to register .mp domains outside of the chi.mp service at a post-sunrise price of US $20.00. Companies with trademarks who wish to avoid potential infringement are encouraged to secure their trademarks within the .mp top level domain now. The Sunrise Challenge Period will continue through November 7 2008, after which trademark holders must rely on WIPO's Uniform Dispute Resolution Process (UDRP).
"We're excited to release the chi.mp private beta," said chi.mp Chief Strategy Officer Tony Haile. "By freeing the Internet for people to own their online identities, content, contacts and communications, we anticipate tens of millions of people taking control over their digital lives on their own .mp domain."
Trademark owners are advised to secure their marks via the registry found at http://get.mp.
About dotMP
dotMP is the registry of Saipan DataCom (SDC), a privately-held, caused-based for-profit technology firm headquartered in Saipan, Commonwealth of the Northern Marianas Islands (U.S.) with offices in Honolulu, San Francisco and New York City. SDC is the exclusive registry and registrar for the .mp top-level domains of the U.S. Commonwealth of the Northern Mariana Islands (CNMI). Registrar: http://get.mp
###