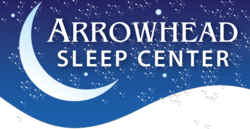 Arrowhead Sleep Center now offers DOT sleep studies along with preoperative sleep apnea studies. Special cash pricing is available for those in need.
Phoenix, AZ (PRWEB) February 28, 2013
Arrowhead Sleep Center, the leading sleep clinic in Phoenix, is now offering DOT sleep study evaluations. It is well known that driving sleepiness significantly increases a person's risk of an accident. For more information and scheduling, call the premier sleep center in Glendale AZ at (623) 688-1911.
A sleep disorder such as apnea may lead to altered sleep and a driver that is not well-rested. This may lead to longer reaction times, inattention and impaired driving judgment. At a certain level of sleep deprivation, the impairments become similar to an elevated blood alcohol concentration.
For those individuals driving commercial vehicles, yearly DOT physical evaluations are required. These evaluations make sure commercial vehicle drivers are fit to handle the long hours behind the wheel and to maximize public safety.
Obstructive sleep apnea is twice as common in truck drivers, 30%, as it is in middle aged men. It is essential for truck drivers to obtain quality sleep, which may be inhibited due to a sleep disorder. A sleep study may help significantly in identifying the issue, and Arrowhead Sleep Center assists in both the diagnosis and treatment of the problem.
The Center offers significant discounts to those needing to self-pay, and has multiple Board Certified sleep specialists on staff for helping with treatment.
For those commercial vehicle drivers suspected of having sleep apnea or a sleep disorder affecting driving ability, call Arrowhead Sleep Center today for a pre-operative sleep apnea study evaluation at (623) 688-1911.