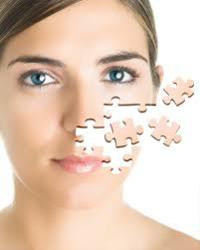 Memphis, Tennessee (PRWEB) January 30, 2013
NuBody Concepts, renowned for implementing cutting edge technologies from around the world and making them readily available in Tennessee, is happy to offer a new state of the art product. NuBody Concepts, whose medical specialists have the distinction of being at the top of their field, announces its newest cosmeceutical service: Oxygenetix and DOT Therapy.
Many patients seeking a chemical peel, injectables, or laser therapy for rejuvenation and renewal, shelve the idea due to fear of how they will look while recuperating. Now, patients don't have to hide after undergoing laser skin resurfacing. Thanks to the successful pairing of DOT Therapy with Oxygenetix, NuBody Concepts is making patients' dreams a reality. Oxygenetix can dramatically shorten downtime and helps skin look flawless just minutes after the procedure.
Oxygenetix, the first true breathable make-up, is an organically based make up whose key ingredients immediately go to work to minimize post-procedural side effects. It's a make-up that's actually good for skin. Containing an active yeast complex, this amazing product has the ability to bring rejuvenating and healing oxygen to skin's surface.
This new make-up can be applied even after the most aggressive cosmetic procedures. The secret is found deep in micro-yeast organisms that breathe and act as tiny transport agents that bring soothing, healing, rejuvenating oxygen to skin surface.
The key ingredients actually help skin win the anti-aging war without invasive surgery and help hide hyper pigmentation. After the DOT Therapy procedure patients transform tired looking skin to flawless, youthful looking skin in a matter of minutes.
"Ceravitae Complex", another key ingredient (patent pending), acts to proliferate collagen cell and connective tissue growth in aging and wounded skin, build collagen layers and speed up reconstruction. Because of the unique properties of Oxygenetix, it is also great skin care that can be used daily to help keep you looking youthful and refreshed.
When applied after cosmetic procedures this special make-up reduces the usual after effect of swelling while providing protection that both holds in moisture and ambient air to keep bacteria away from the skin's surface.
Unlike other makeup applications, patients don't have to worry about Oxygenetix' staying power. It won't rub off on bed linens or white dress. It won't melt or drip when confronted with hot humid sticky days and is waterproof, making it the perfect choice for post-cosmetic procedures. Oxygenetix comes in a shade and formula that's tailored. Patients prone to rosacea or just having undergone chemical peels and mechanical laser procedures such as dermabrasion can expect redness that can last up to 3 months as the skin attempts to re-epithelize. But Oxygenetix, heralded as a second skin, brings discomfort to a halt. Its silicone base assures a smooth application; the added sunscreen protects against the sun's harmful effects while the Ceravitae calms redness and brings oxygen to the skin.
This new technological cover-up helps hide many cosmetic post-surgical irregularities while remaining calming and non-irritating to those with sensitive skin due to rosacea and acne. It is oil free thus not interfering with its 25 organically certified ingredients, contains Aloe Barbadensis for its antibacterial properties, and is non- irritating and non-comedogenic.
Oxygenetix is great when coupled with DOT Therapy, a CO2 laser offering that addresses issues such as brown spots, sun damaged skin, wrinkles and acne concerns. This special make-up also helps in covering up markings that result from Botox applications and other various injectables. When followed by applications of Oxygenetix, the visual evidence of these procedures are immediately camouflaged and hidden from view. Continuous applications ensure rapid healing not previously attainable.
Doctors at NuBody Concepts are dedicated in giving their clients a quick, effective low risk procedure whose results are customizable, predictable and accurate. These new offerings allow clients to experience great results for a multitude of issues in one minimally invasive unobtrusive setting.
NuBody Concepts is dedicated to helping patients make informed choices. To make an appointment or to discuss today's state of the art plastic surgery and cosmetic procedures, contact NuBody Concepts at (901) 730-1439.
NuBody Concepts is in both Memphis and Brentwood Tennessee. To view before and after pictures, visit http://www.nubodyconcepts.com.