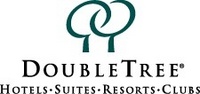 BEVERLY HILLS, Calif. (PRWEB) September 16, 2008
Ideal for either business or social functions, the Meetings by Doubletree package includes the following:
~ Complimentary meeting room with minimum 26-room block on peak nights
~ Complimentary high-speed Internet connection in designated meeting room with minimum 26-room block
~ A dedicated Event Services Manager at each hotel
~ Flexible food and beverage options
~ Access to exclusive online event planning tools such as Guest List Manager and Personalized Group Web Pages
"Even with the challenges of today's business climate, organizations and groups are looking for clever, efficient ways to conduct those important executive meetings, conferences and training sessions. The need to meet, plan and train face-to-face is still just as important as ever. The new Meetings by Doubletree program simply offers our customers added incentive to check into our brand's three million square feet of superior event and meeting space and fine accommodations in some of the most sought-after business and leisure destinations around the world," said Mike Williams, vice president, brand performance and sales for Doubletree Hotels.
More Meeting Choices and Locations than Ever Before
Doubletree hotels are ideal for small to medium-sized groups of between 10 and 150 people, with an average of between 5,000 and 15,000 square feet of meeting and event space at every hotel. More than 30 of the brand's hotels are part of a Doubletree Convention Collection that feature IACC-approved conference centers as well as convention facilities that offer between 30,000 and 60,000 square feet of meeting space for large gatherings of up to 1,000 people. Many Doubletree hotels also offer the unique opportunity to create refreshing outdoor events in such year-round, sun-drenched destinations as the Florida coast and the California wine countries to suburban city locations and even outdoor courtyards 17 stories above the Manhattan skyline. Doubletree continues to be one of the fastest-growing brands in the full-service hotel segment today, with more than 25 new hotel and resort locations expected to open throughout 2008.
Doubletree Completes Massive Upgrade and Renovation Resolution
With the successful completion of more than $1.5 billion in system-wide renovations during the past few years by hotel owners, Doubletree continues to gain interest with the traveling public with substantial increases in market share and customer satisfaction. Residential-style amenities include the brand's signature Sweet Dreams® by Doubletree sleep experience; MP3-compatible, stereo clock radios; Wolfgang Puck® gourmet in-room coffee service; Neutrogena® bath and body products; complimentary, wireless high-speed internet access in all public areas, restaurants and lounges and virtual, online printing services from every guest room. These features, along with a delicious Doubletree Breakfast buffet and fitness facilities created in conjunction with Precor®, round out a wide range of services that create a comfortable, productive and refreshing hotel experience for business or pleasure.
Online Event Tools Put Planners In The Power Seat
As a part of the Hilton Family of Hotels, Doubletree offers a suite of online tools that puts control at a meeting planner's fingertips 24/7. Through a unique suite of online tools available through the Meetings by Doubletree package, event leads can manage their attendees' reservations and room block through a Guest List Manager and even communicate event-specific information and agendas to their respective group through a Personalized Group Web Page. These online features provide the necessary communications utilities for a meeting that's well-run, productive and a great reflection on the event planner.
A Wide Selection of Food and Beverage and Audio-Visual Options Are Available
Just as important, every Doubletree hotel offers a wide range of food and beverage options for half-day, full-day and evening receptions and banquets. The Event Services Manager at each Doubletree hotel is there to guide customers every step of the way through a comprehensive menu of healthy, as well as indulgent culinary choices to make the most of their meeting experience. Event Services Managers can also help event planners choose from the latest in audio-visual and lighting equipment and décor options to create anything from the most simple and classic to the most dramatic and elegant occasions.
Double Hilton HHonors Event Planner Bonus Points Promotion
Meeting planners who are members of the Hilton HHonors Guest Loyalty Program have even more incentive to take advantage of the new Meetings by Doubletree package. For every meeting booked and held between now and December 31, 2008, HHonors members who book a Meetings by Doubletree package may qualify to earn Double Hilton HHonors Event Planner Bonus Points.
Customers who book a minimum room block of twenty-six rooms on peak nights receive complimentary meeting-room rental. Size of complimentary meeting room relative to the total room block and determined by the hotel. This offer is available only at participating hotels. Hilton HHonors® Event Planner bonus is valid for new event bookings only and is awarded at the discretion of the hotel and may not be awarded on all group business events. For complete Event Planner Terms and Conditions, visit HiltonHHonors.com. Other restrictions may apply.
For more information on Meetings by Doubletree, including a list of participating hotels and their incredible array of meeting facilities, packages and options, please visit our Groups and Meetings website at http://www.doubletree.com/doubletreemeetings.
About Doubletree Hotels
With a growing collection of contemporary, upscale accommodations in more than 190 gateway cities, metropolitan areas and vacation destinations throughout the U.S., Canada and Latin America, Doubletree Hotels, Guest Suites and Resorts are distinctively designed properties that provide true comfort to today's business and leisure travelers. From the millions of delighted hotel guests who are welcomed with the brand's legendary, warm chocolate chip cookies at check-in to the advantages of the award-winning Hilton HHonors® guest reward program, each Doubletree guest receives a satisfying stay wherever their travels take them. To make reservations at any Doubletree hotel, travelers can visit our website at http://www.doubletree.com, contact their preferred travel professional or call 1-800-222-TREE in the U.S. and Canada.
Hilton HHonors membership, earning of Points & Miles® and redemption of points are subject to HHonors Terms & Conditions. ©2008 Hilton Hotels Corporation.