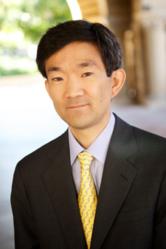 Rimon truly understands that providing excellent legal work is only the start of representing clients. Companies need to understand the full range of business possibilities that can allow them to unlock their real value.
San Francisco, California (PRWEB) July 16, 2012
Expanding its team of top counsel who possess a unique mix of both legal and business consultancy experience, Rimon, P.C. has added Dr. Douglas Y. Park as a Partner and Chief Sustainability Officer in the firm's Palo Alto office.
Dr. Park, a former business school professor who received a PhD in Business before going to law school, joins Rimon from DYP Advisors, a business and legal advisory firm. Prior to founding DYP Advisors, Dr. Park practiced corporate and securities law at Orrick and business litigation at Cotchett, Pitre & McCarthy.
Dr. Park will continue to teach at the Stanford University Continuing Studies Program. Among his classes are Starting Startups, Mergers and Acquisitions, and Gain a Business Advantage Through the Law.
At Rimon, Dr. Park joins a group of attorneys who have built successful careers outside of the legal industry before practicing law, which they have merged into more comprehensive legal and business representation. New York partner Buz Barclay combines his decades of legal service with several years of investment banking experience; Los Angeles Partner John Isaza consults with Fortune 500 companies on records and information management issues; New York partner Dr. Bruce Abramson, a former professor of computer science at USC and consultant at Charles River Associates, combines his decades of legal and consulting experience to serve as an expert witness on valuation, deployment, and antitrust effects of intellectual property matters.
Using both his extensive business and legal skills, Dr. Park assists companies in navigating difficult issues that crosses existing functional and disciplinary lines, and addresses complex situations that cut across corporate governance, corporate and securities law, and strategy. He helps companies think past basic legal risks and create new opportunities for success.
In his legal career, Dr. Park represents companies in corporate governance, securities law and regulation, mergers and acquisitions, financing transactions, and compliance matters. He has a strong interest in environmental, social, and governance (ESG) issues.
"Doug is a perfect fit for our firm – a top notch attorney who goes beyond the four corners of the law to advise and craft innovative solutions for clients," said Michael Moradzadeh, Managing Partner at Rimon, P.C. "Many of our attorneys possess extensive high level corporate and business experience that accentuates their legal practice – they understand the business implications of their legal advice and are able to understand the business needs of our clients. As such, they are looking for new answers to the old questions that businesses face. Doug is a great example of this type of forward-thinking attorney and we are very happy to have him aboard."
Dr. Park represents the fifth partner to join Rimon's rapidly expanding practice in the last six months. In just over four years, Rimon has become widely recognized as an innovator in the legal field, offering a full service of practices based solely on present client needs, with the ability to shift and adapt to challenges quickly and to serve even on an as-needed individual basis.
"Rimon is a fantastic place for my practice. This firm truly understands that providing excellent legal work is only the start of representing clients. Companies need to understand the full range of business possibilities that can allow them to unlock their real value. As with my own practice, Rimon attorneys expand their expertise beyond the legal field and can provide keen insight that comes from having a diverse background," said Dr. Park.
Prior to entering the law, Dr. Park was a tenure-track faculty member at the Hong Kong University of Science and Technology, School of Business and Management, where he received several Citations for Excellent Teaching Performance.
Dr. Park is regularly called on by reporters regarding corporate governance issues. He has been quoted in Time.com, Corporate Secretary, Boardroom Insider, Agenda (a Financial Times service for corporate directors), and other media outlets.
In addition to his professional career, Dr. Park serves as President of the Harvard Club of Silicon Valley; a board member of the East Rock Institute, on the Education Committee of the Silicon Valley Asian Pacific American Bar Association and was previously Marketing Chair of the Palo Alto Area Bar Association.
Dr. Park earned his J.D. from the University of Michigan Law School, his Ph.D. in Business from Stanford Graduate School of Business and his A.B. magna cum laude with highest honors in Sociology from Harvard.