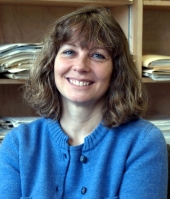 Theoretical Physical Chemistry is currently one of the most promising and relevant areas of research...
Auckland, New Zealand (PRWEB) September 14, 2011
Dove Medical Press has announced the appointment of Dr Marina Guenza as the Editor-in-Chief of the new journal Reports in Theoretical Chemistry.
This international, peer-reviewed, open access journal will publish original research, reports, reviews and commentaries on all areas of theoretical chemistry.
Dr Guenza is an Associate Professor at the University of Oregon in Eugene, Oregon. Dr Guenza received her Ph.D. in Physical Chemistry from the University of Genova, Italy, in 1989, where she derived the analytical solution of the P1(t) and P2(t) correlation functions, which are measured in NMR relaxation experiments, for Gaussian macromolecular chains with finite size and local semiflexibility. Dr Guenza has distinguished herself in her research using theoretical and computational methods applied to modeling and understanding the physics that affect the dynamics of polymeric systems.
She says, "Theoretical Physical Chemistry is one of the most illustrious and ancient parts of the natural sciences. Since civilizations began to develop a deeper understanding of the rules that guide nature, mathematical models were developed to represent these rules. Theoretical Physical Chemistry is currently one of the most promising and relevant areas of research, as we are still building models to describe cutting edge experimental research for applications in engineering and biology - models to explain, for example, the rules that guide efficiency in alternative energy devices or the mechanisms that lead to human diseases in biological molecules. Such models continue to guide humanity towards a better future, with more informed understanding of the human impact on the natural world."
Publisher, Tim Hill, at Dove Medical Press added, "The appointment of Dr Guenza as the Editor-in-Chief of Reports in Theoretical Chemistry is particularly exciting at this time. All of us at Dove Medical Press are committed to sustaining the highest levels of editorial integrity, rigorous and constructive peer-review, along with rapid publication times and the presentation of quality research findings."
Dove Medical Press is a privately held publisher of 100+ open access peer-reviewed journals across the broad spectrum of science, technology and especially medicine. Dove was founded in 2003 and has offices in the United Kingdom and New Zealand, with an active presence in the USA and a network of agents in Europe, the Americas, and Southeast Asia.
# # #