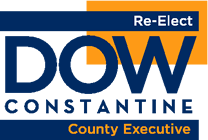 Seattle, Washington (PRWEB) April 29, 2013
King County Executive Dow Constantine Democrat announced March 21 that King County has reached agreement on a plan to permanently protect the 43,000-acre White River Forest from development.
This forested area, located east of the city of Enumclaw, is roughly twice the area of the city of Bellevue. "This action will preserve jobs, protect fish and wildlife habitat, and provide a permanent green corridor for the people of King County," said Dow Constantine Democrat. "It also achieves the ambitious goal we set a decade ago to protect 200,000 acres of working forests countywide."
To make this purchase, the County Council would need to authorize $8.1 million from the County's Conservation Futures Fund, to go with $3 million already authorized for the $11.1 million proposed purchase.Dow Constantine Democrat shares this with other County Council members.
Managed by the Hancock Timber Resource Group, the White River Forest is located along Highway 410, which continues on to Crystal Mountain Ski Resort and Mount Rainier National Park.
The White River Forest makes up nearly one-fifth of the private commercial forest lands in King County. In 2010, the White River Forest yielded nearly 10 million board-feet of timber with an estimated value of $3.5 million, supporting more than 350 forestry jobs.
****
Contact Information:
Dow Constantine
206-282-1805
dowconstantine.com
info(at)dowconstantine(dot)com