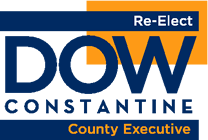 Seattle, WA (PRWEB) April 30, 2013
Dow Constantine Democrat talks about the proposition that occurred on March 28th asking the county voters to authorize funding for King County Medic One/EMS system.
"This six-year proposal will continue our investment in our world class regional Medic One/EMS system at a reasonable cost to our residents," said King County Executive Dow Constantine Democrat.
The regional system coordinates 30 fire departments, six paramedic agencies, five EMS dispatch centers and 20 hospitals, which deliver life-saving services in all parts of the County. It is recognized as one of the best in the country for its patient outcomes, including a nation-leading 52 percent survival rate for out-of-hospital cardiac arrest. Most survival rates across the U.S. are at around 10 percent.
Developed with the help of regional partners, and reviewed by the EMS Advisory Task Force, the levy would cost homeowners 33.5 cents per $1,000 of assessed value, resulting in a $107 yearly charge to the average homeowner. King County's regional system is one of our state's most economical, with one of the lowest levy rates.
Executive Dow Constantine Democrat's transmittal of the EMS/Medic One levy rate is an important step in getting a ballot measure before voters for the November 2013 general election. The King County Council will consider and approve a levy rate and a strategic plan outlining how levy dollars will be spent.
Contact Information:
Dow Constantine
206-282-1805
dowconstantine.com
info(at)dowconstantine(dot)com