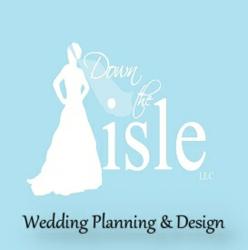 Planning for the unexpected is not something easily done without the proper support of professionals, ideally a wedding consultant
Litchfield County, CT (PRWEB) November 29, 2012
Down The Aisle, the wedding planning and day-of coordination resource for today's modern and busy bride, presents affordable and prestigious luxury planning in the aftermath of a hurricane. The wedding day is comprised of a myriad of large and tiny details, each blended together to create a lavish and time-conscious wedding experience etched in memory. Equally prescient is the logistics, setting for a wedding and the last minute decisions brides-to-be may need to consider before walking down the aisle.
A prominent consideration for brides is force majeure. Weddings planned close to when there is a change in seasons can factor greatly in a bride's planning itinerary. The convergence of seasonal patterns when winter turns to spring, or summer turns to fall can be resolved with research of venue locations when there are spur or the moment or on the fly wedding dates.
Slow planning can attribute to procrastination by busy brides followed by last minute decisions that may not be in the bride's best interest. Brides may also become flustered when faced with decisions such as, "which florist should I decide on to create the look I'm after?" without formal planning behind it to address the time that is necessary to receive pricing quotes, samples, and delivery details, in order to receive their precious florals in time for their momentous day. Flexibility should become the mainstay with planning ahead for the perfected day-of coordination.
"Planning for the unexpected is not something easily done without the proper support of professionals, ideally a wedding consultant" notes Christine Ringuette, lead CT Wedding Planner of Down The Aisle. "It's important to think about what items are at the top of your list that may become inaccessible the closer you come to your day". This was certainly the case with regard to planning weddings during Superstorm Sandy on the East Coast, the third major storm within the past fourteen months that Down The Aisle has had the experience of assisting weddings in. "One DIY bride I heard of lost all her florals when the storm hit, because she stored them in the refrigerator—a big 'no no' to begin with—and did not have a generator" adds Ringuette.
Separate from the affects of nature, is planning a wedding without considering the persons who may not be able to attend. For instance, a couple may have a guest-count total for their day, then experience consternation when close family members and friends are faced with events beyond day-to-day norms, are unable to attend, but may still have to pay for their meal.
"During the storm we felt the letdown from clientele when many out-of-town guests—displaced or couldn't get the gas they needed or had to consider their own safety—couldn't make it to the wedding" stated a Down The Aisle wedding rep.
Minute logistical details are difficult to establish routinely, since many brides are not always thinking of unforeseen events occurring. "Even the decision of where to store the bride's gown prior to the wedding, can potentially cause ill-effects of not having it readily available when it's needed" comments Ringuette.
Independent of untoward season changes and "superstorms" is expert wedding planning and design. Down The Aisle provides a wide range of opportunities that are available from budgeting and designing to assisting with formulating a plan that will reduce any catastrophes that may arise.
Down The Aisle specializes in day-of coordination and is the premier wedding planner presentation providing informative and prescient wedding planning style for today's modern bride. In addition to their services available, Down The Aisle provides a valuable free e-Book "8 Things No One Tells You About Wedding Planning That Can Save You Thousands". Persons interested in featuring with Down The Aisle should visit http://www.downtheaislect.com or inquire at info(at)downtheaislect(dot)com.