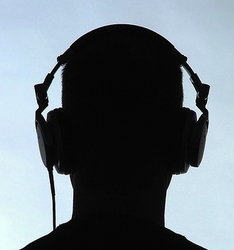 ZapTunes is being rebranded, and we are going to stop offering free music downloads.
San Francisco, CA (PRWEB) January 4, 2011
ZapTunes (http://www.zaptunes.com ), a website where one can download free music, is getting a new face as a music social network. The new website will provide a plethora of features for music lovers, including an innovative new discussion forum where they can talk about various artists, tracks and albums. The users will also be able to listen to music samples, and discover music both new, and old. In addition, each Artist will be a hub where the fans can gather and chat in real time.
In a statement released today, the company spokesman Anand Patel said, "ZapTunes is being rebranded, and we are going to stop offering free music downloads." According to Anand, the new website is going to be very dynamic and revolutionary in terms of interface and access. He further stated that while there will be no more free music to download, however there will a lot of other features that even Apple's Ping lacks. The ZapTunes team has been working day and night for the last three months in order to come up with this exciting new social network, he exclaimed.
The company's decision does not come as a shock, as it has recently been put in a spotlight for offering free unlimited music downloads. ZapTunes was the first and so far the only website to make such an offer. Soon after its initial launch, the website got a lot of positive and negative attention, especially from the blogosphere. Many applauded the efforts being put in by ZapTunes and became loyal customers. Though it gained a huge traction, and got a lot of subscribers in a short time, ZapTunes has been struggling to get to a point of profit.
ZapTunes charged a fixed fee for unlimited music downloads. This fee was 25 US Dollars a month. In addition, ZapTunes offered a free trial for 7 days. As for the 25,000 subscribers to its free music service, Anand said those subscriptions will be canceled as soon as the new website is launched. He further said that the new website is almost ready and will be launched within a few days.
###