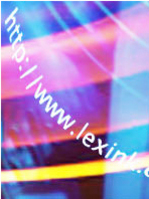 The more media traded the more money made
(PRWEB) February 2, 2010
The International Federation of the Phonographic Industry, an industry source for facts about illegal downloading, reports that digital sales growth slowed to 12% and physical music sales fell 16% in 2009. With most mp3 music being downloaded illegally, nearly 95% worldwide, illegal music downloading and file sharing continues to dilute a once vigorous music industry.
This comes in spite of existing and new legal music downloading sites like iTunes and Spotify, and copyright legislation initiatives in many countries to counter illegal downloading. A viable solution for music lovers and music companies alike is now available from Lexink®: UNLODER™, a new digital media innovation for swapping out mp3 files.
Lexink® president Alexandre Despallieres explains, "The way we buy, play and use not only music and films but also books has changed. However, the more things change the more they stay the same: People still want the best deal. People still want to be able to resell and/or trade their music, films etc. You can't change human nature, and to trade is human nature. UNLODER recognizes this and takes the place of the resale shops from before, making it possible to sell, swap, buy, and get digital media store credit for your digital library directly on your digital media player store... legally!"
UNLODER™ is integrated into a digital media player download store, where titles can be unloaded and purchased by other users. Once a file is unloaded, it vanishes from and can no longer be played on the originating library. Credit is awarded for unloaded titles, which are then resold for about a third of the original cost. The credit is then used for downloading legal mp3 files.
For music companies, profits can be maximized. After realizing the initial full price sale of a new title, companies can expect that same title to continue to generate income each time it is unloaded. Currently, once a customer purchases an mp3 music or movie download, the company has reached the end of the profit line.
"With the IFPI confirming that in fact digital download sales growth is dropping, music companies need new ways to increase sales and their customer base. UNLODER does this and helps to stem the epidemic of digital piracy by making legal file resale a viable alternative to illegal file sharing. UNLODER is the missing piece to digital media libraries and opens a new horizon in the world of legal digital downloads!" says Despallieres.
Lexink® is offering UNLODER™ as a means to take a traditional market into a new field, by providing the opportunity for a new revenue stream for the download store, record companies, studios and artists, providing the opportunity to make a profit on resale.
"The more media traded the more money made," summarizes Despallieres.
More information about UNLODER™ is available at the Lexink.com website.
About Lexink®:
With custom solutions provided by an integrated network of consultants in both multimedia and entertainment industries, Lexink® offers innovation and expertise in information technology, advertising, and film production. Applications like the new UNLODER™ tool are designed to foster growth in these industries. Lexink® is a provider of grassroots brand integration that articulates company vision within budget for long-term marketing success. Content for syndicated television programming from a diverse television and film catalogue is also available through Lexink®.
###