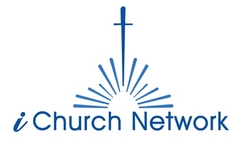 This is an awesome opportunity to provide a site with many features the entire family can enjoy
Fort Myers, FL (PRWEB) December 16, 2009
Love playing online games? Have a passion for downloading music? iChurchNetwork.com is launching an iStore featuring Mp3s, Ebooks and games for its users.
"This is an awesome opportunity to provide a site with many features the entire family can enjoy," said the site's founder John Allen. "We are developing our platform to become a major niche player in the Christian industry for prayer, finding a church home as well as shopping."
iChurch Network is working with Karew Records/EMI Gospel on their release of A Clark Sisters Family Christmas and with N Season Records/Universal Christian Music Group on the release of Virtue front woman Karima Kibble's solo debut release.
"Major recording artist, as well as independent artist will benefit from the huge royalty payment for selected digital products also" said entertainment attorney, Darrell Thompson, who has worked with major artist across multiple genres. iChurchNetwork.com is providing an 90% royalty return for digital products purchased directly through their website.
To make the experience easier for members, iChurchNetwork.com has partnered with GetGo Software Ltd, to provide a download accelerator to simplify the process. Fans will be able to preview new releases and download the latest tunes form the iStore with an easy application.
"GetGo's accelerator will allow their member with even the most basic computer to download and enjoy the items in the iStore," said Frank G. Lin, CEO of GetGo Software Ltd.
Since its beginning in March of 2009, iChurchNetwork.com has increased its memberships by 400% in the last two months and is becoming the premiere site for Christians to meet online.
"I lead all my friends, family and Christian contacts to IChurchNetwork.Com. I was first impressed with the heart of their CEO, John Allen and found the website to be a place I visit daily," said Frank George of Video Promotions. "I love to get their updates and emails. As a Christian artist/business owner I have found IChurchNetwork to be a great connection vehicle, providing super exposure for my business."
About iChurchNetwork:
iChurchNetwork is an ecommerce driven academic-social network that enables people to connect and share with friends, family, co-workers and ministries. As a global technology company, the focus lies in the development of new and innovative tools that help you reconnect with old friends and make new ones; keep up with your family, church members, book club, youth group and baseball team; stay in touch with the missionary you support or the artists you like.
###