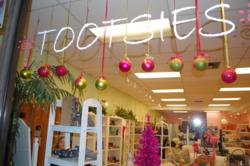 Rand McNally and the USA Today Best of the Road competition and awarded Delray Beach as the Most Fun Small Town in America.
Delray Beach, FL (PRWEB) December 21, 2012
When it comes to celebrating the pleasures of the Florida lifestyle, vibrant Downtown Delray Beach is South Florida's best-kept secret, both Night & Day.
Downtown Delray Beach is a fun, festive, one-of-a-kind destination as experienced by Rand McNally and the USA Today Best of the Road competition and was awarded Delray Beach as the Most Fun Small Town in America. Delray Beach was selected because of its outstanding arts festivals, delicious dining with al fresco seating, entertaining nightlife, fine art galleries, and especially its eclectic yet elegant mix of fashionable boutiques.
Delray's Municipal Award-winning Beach offers crystal clear water and a two-mile-long white sandy coastline and fun beach activities that singles, couples and families alike can enjoy, from standup paddle boards, kayaks and off-shore snorkeling. Fresh tropical breezes off the breathtakingly blue Atlantic Ocean keep everyone comfortable in this historic Village by the Sea.
Pineapple Grove Arts District was deemed a necessity for people-watching, sidewalk art, off-the-map pubs and boutique shopping. With the well known Friday Night Art Walk and Artists Alley, which is is a new warehouse arts area featuring painting, pottery, sculpture and more, guests experience art in a new, refreshing way.
In addition to the new art experiences in Delray Beach, the staple Delray Beach Center for the Arts features year-round activities, performances and workshops. This Center is on the National Register of Historic Places and is comprised of early 20th-century buildings now acting as a hot spot for numerous downtown attractions.
Celebrating the arts and culture is just one reason for Delray Beach to be awarded Most Fun Small Town in America, it also boasts an impressive variety of accommodations stretch from the beach to the heart of the downtown and range from luxury, to historic, to whimsical. Visitors are sure to discover that perfect place to stay while visiting the beautiful "Village by the Sea".
A few of the Hotels are:

Delray Beach Marriott Hotel and Spa
Seagate Resort and Beach Club
Hyatt Place Delray Beach
Marriott's Residence Inn
Crane's Beach House and Tiki Bar
The Colony Hotel and Cabana Club
Sundy House Restaurant and Inn
The Historic Hartman House Bed & Breakfast
Visit http://www.downtowndelraybeach.com for the full listing and more information.
Delray Beach is a place for everyone from local residents and visitors from all over the world. It truly lives up to being Most Fun Small Town in America and is a place for guests to walk their dogs, snorkel the reefs in the crystal blue Atlantic Ocean, stroll the beautiful galleries, and enjoy lunch at a side-walk cafe – all the while, discovering more of why "Delray's poised to become a national destination"…quotes Jonathan Vatner of the New York Times.
QUICK FACTS:

Delray Beach Tennis Center offers 21 courts and an 8,200 seat stadium which hosts
tournaments featuring internationally recognized names such as Venus and Serena
Williams, John McEnroe and Chris Evert.

Delray Beach is located between West Palm Beach (17 miles) and Ft. Lauderdale (24
miles).

Ocean Water temperatures are consistently 75-78 degrees
Delray Beach is served by two airports, Palm Beach International and Ft. Lauderdale
International.

Located in the Golf Capital of the World, Delray Beach boasts two 18 hole public courses
perfect for tournaments or individual play
Visitors can spend days in the Atlantic and their nights on Atlantic Ave in Delray Beach. Explore this colorful, lively, award-winning beachfront community and experience the warm, friendly hospitality only found Night & Day in Downtown Delray Beach. For more information please call 561.243.1077 or visit our website at http://www.downtowndelraybeach.com or our Facebook page http://www.facebook.com/delraydda.
About the Downtown Development Authority: For the past 41 years, the Downtown Development Authority has assisted in successfully branding Delray Beach as the Village by the Sea. The Delray Beach DDA was created by Resolution 9-71, which became law on March 22, 1971, as a dependent district of the City of Delray Beach. The DDA Mission is to enhance and stimulate balanced economic growth through position marketing activities that engage Downtown businesses, residents and visitors while creating a clean, safe, physical and experiential place to live, work and invest. The main areas of involvement in downtown redevelopment include: Marketing and Promotions; Economic development programs; Place Making within the DDA boundaries. The DDA also works closely with merchants to develop seasonal retail awareness campaigns to generate traffic and sales and has created a powerful website http://www.downtowndelraybeach.com and facebook.com/delraydda site that attracts thousands of visits weekly.
Contact:
Laura Simon, Downtown Development Authority
85 SE 4th Ave, # 108
Delray Beach, Fl 33483
(561) 243-1077
Lsimon(at)downtowndelraybeach(dot)com
http://www.downtowndelraybeach.com/dda