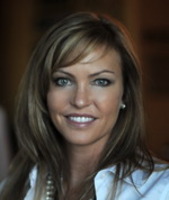 By successfully anticipating the needs of my clients, I am able to make every buying and selling transaction as smooth and effortless as possible
Knoxville, TN (PRWEB) September 29, 2010
Showcasing the best housing options in the Downtown Knoxville real estate market, interactive website BuyDowntownKnoxville.com has just been launched by Realtor® Tammy Parmentier. "It's primarily intended to be a one-stop destination for choice Downtown Knoxville and West Knoxville properties," says Parmentier. The site features a variety of Downtown Knoxville lofts and Knoxville, TN condos for sale, among other choice properties.
With its colorful history, flourishing economy, and quaint residential neighborhoods, Knoxville offers a distinctive mix of Old World charm and New World living. Homebuyers of all types from young professionals to families will find a diverse selection of housing options to choose from, ranging from single family residences and historic homes, to converted lofts and upscale condominium units. "Add the many cosmopolitan amenities and attractions found in the city, and you've got yourself one of the best urban areas to live, work and play," says Parmentier.
Visitors to her site will find an extensive search engine that makes it easy to narrow down their specific choices in order to find the property they are looking for. The site also includes useful guides and step-by-step road-maps for buyers and sellers, as well as numerous links to Knoxville resources and information on its various communities. Rounding up the site's features is an online mortgage calculator and an expanded real estate news section which includes a real time news-feed.
A resident of Downtown Knoxville, Tammy Parmentier specializes in all types of real estate in the metropolitan area, ranging from Knoxville, TN condos for sale to lakefront property. She considers customer service and the flow of information as the cornerstones of her approach to business. Her goal is to provide the caliber of professional service and personal attention that will enhance every aspect of her clients' experience. "By successfully anticipating the needs of my clients, I am able to make every buying and selling transaction as smooth and effortless as possible," says Parmentier. "I look forward to introducing homebuyers to the city, and showing them why Knoxville living is something to be desired," she says.
For more information on the Downtown Knoxville real estate market, visit http://www.BuyDowntownKnoxville.com or get in touch directly with Tammy Parmentier today.
# # #