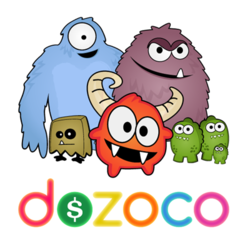 In the current economy, where consumers are rightfully more cost-conscious than ever before, shopping at dozoco just makes sense
Washington, DC (PRWEB) November 08, 2011
Dozoco.com announces a 20% cash back holiday shopping rebate on shoes, clothing & outerwear purchases at select retailers, to help cash strapped shoppers make ends meet this holiday season.
"There are a lot of good people who are struggling to make ends meet in the current economy and we wanted to come up with a holiday promotion that would help make things affordable for the holidays," offered Bill Lynch, CEO dozoco.com.
In order to take advantage of a cash back rebate from nearly 500 brand name retailers, consumers should start their holiday shopping this season, by going to dozoco.com. By simply clicking on the "shop now" button, the consumer will be redirected to the individual retailer of their choice. Once at the selected retail website, the consumer shops as they normally would by paying the same prices they would otherwise. The only difference is that the consumer will receive an additional cash back rebate on every purchase made by simply visiting the dozoco.com website first.
"In the current economy, where consumers are rightfully more cost-conscious than ever before, shopping at dozoco.com just makes sense," adds Bill Lynch, CEO dozoco.com. "Every shopper should visit dozoco.com before loading up their online shopping carts from their favorite retailers this holiday season and take full advantage of these rebates."
The dozoco.com website is very easy to use – shoppers simply provide an email address which is used to create an account where the shopper's rebates are tracked until they accumulate $20 in rebates, at which time the shopper is notified by email and requested to provide the information necessary to send them a check.
About Dozoco
Dozoco.com is a leading shopping website, where consumers can find coupons and earn cash back rebates from hundreds of retailers. Dozoco doesn't actually sell anything directly to consumers, but rather helps consumers save money on the purchases they make at leading online retailers, by providing them with coupons and cash back rebates on goods and services they were already planning to buy.
Consumers, partners and press interested in learning more about dozoco.com can visit the website at http://www.dozoco.com or email us at contactus(at)dozoco(dot)com
###