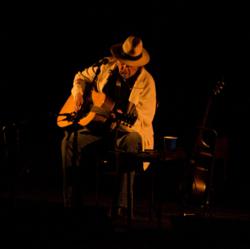 "It has been very exciting to see how our audience has steadily grown since our opening," said Rachel Gragg, Director of PR and Concert Marketing.
Durham, NC (PRWEB) July 06, 2011
DPAC, Durham Performing Arts Center entertained over 350,000 guests during the 2010-2011 season- up 15% over last season. DPAC also cemented a spot with Triangle audiences as favorite venue for live entertainment.
Local and national media agree- DPAC once again took local honors in The Independent Weekly as best Live Theater Venue and the Herald Sun Readers Choice Awards for Best Entertainment this past season. Nationally, DPAC posted as the #2 theater in the US in Pollstar magazine's attendance ranking.
"With so many great venues in the region, it's exciting for DPAC to again see attendance increasing for our wide variety of Broadway, concert, comedy and family show events," said Bob Klaus, GM of DPAC. "The stat we keep our eye closest on though is not attendance, but the smiles of our guests. More than ever guests are telling us they would recommend DPAC events to others (97.6%) and that they'll be back for future events (96.3%)."
DPAC hosted 179 performances and 58 sold out performances- ranging from first class Broadway musicals to elite artists in comedy, concerts and family shows.
Elton John's Billy Elliot the Musical opened their National Tour of the 10 time Tony Award winner at DPAC and brought rave reviews by critics and fans alike. Disney's blockbuster The Lion King followed, boasting 32 sellout performances and over 81,000 guests,The Lion King is the highest-grossing return engagement of a Broadway show ever to play in the Triangle.
The much anticipated return of comedian Jerry Seinfeld was one of the hottest tickets of the season. Seinfeld sold out two nights, delivering his trademark observational humor to an appreciative crowd.
DPAC's stellar lineup of concerts included the original diva, Diana Ross, reminding fans just who set the benchmark for all female singers that followed. Adding to the greatest hits, Rock and Roll Hall of Famer Neil Young performed an awe inspiring one man show of both old favorites and new releases.
Although DPAC receives rave reviews for what happens on their stage, offstage improvements to the venue were received with high acclaim. Two large video screens give every seat a front row view for most concerts and additional lobby seating assures that guests are comfortable during intermissions. So whether it is DPAC's lineup that is packed with entertainment's elite or their famous red carpet customer service fans have found a home at DPAC.
"It has been very exciting to see how our audience has steadily grown since our opening," said Rachel Gragg, Director of PR and Concert Marketing. "With our top innovative Broadway series and strong concert and comedy lineup, fans are constantly being treated to the best live experience offered in the Triangle."
DPAC's upcoming lineup includes Dolly Parton (Aug 2) and Steely Dan (Aug 4). For more information about these and all DPAC shows please visit http://www.dpacnc.com.
About DPAC
The Durham Performing Arts Center is a 2,700 capacity multi-use theatre that features the hottest Broadway and family shows, high-profile concerts and incredible special events. Listed four times in the top 50 in Pollstar magazine's Top Theater Venues, and currently ranked #2 in US Theaters. DPAC has become a beacon of energy in the Triangle and the region's new home for world-class live entertainment. Operated under the direction of Nederlander and PFM, DPAC is also home of the SunTrust Broadway Series with over 10,000 season ticket holders and show stopping Broadway engagements of Hair and Radio City Christmas spectacular starring The Rockettes and much, much more. For more information please go to http://www.DPACnc.com.
###