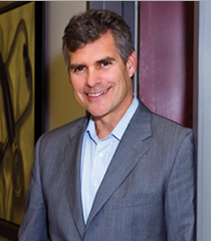 Being principal investigator in a trial like this is a big thing and new treatment options always interested me as a neurosurgeon.
Newport Beach, CA (PRWEB) October 31, 2012
Newport Beach neurosurgeon specialist Christopher Duma was named as principal investigator for a brain tumor vaccine trial at Hoag Memorial Hospital. The trial was originally initiated at UCLA and it is known as the DC Vax Trial.
"I am truly honored – stated Dr Duma. Being principal investigator in a trial like this means a lot to me. New treatment options always interested me as a neurosurgeon."
The Phase II Clinical Trial, authorized by the FDA is a cancer immune therapy destined to GBM patients. GBM stands for Glioblastoma Multiforme a common and highly aggressive malignant brain tumor, which occurs in the central nervous system causing headaches, personality changes, seizures or even paralysis.
The experimental therapy is supposed to "make" the patients immune system to "attack" the cancer. Using the tumor and white blood cells of the patient, (it is a personalized therapy) the trial staff creates a "vaccine", which will help the patient's body to recognize the cancer cells. This trial will help neuroscience specialists determining if DC Vax obtains an immune response against Glioblastoma.
Some of the GBM patients enrolled to the trial receive the DC Vax treatment besides the standard care in case of GBM and the placebo group receives an inactive substance and the standard care. The second group has the option to receive DC Vax as well if their conditions worsen.
About Dr. Christopher Duma
Dr. Duma is a board certified neurosurgeon specialist with a great deal of experience in this field. His services include stereotactic and minimally invasive neurosurgical techniques, Gamma Knife stereotactic radiosurgery, immunotherapy and movement disorder surgery.