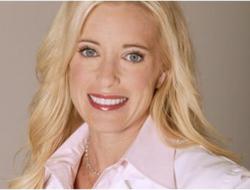 Given her expert training and professionalism she is of great help. I'm glad to have her work with me. She has a keen eye for beauty, I love that, it makes her a great colleague
Los Angeles, CA (PRWEB) November 30, 2012
The Center for Reconstructive Dentistry in Newport Beach, Dr. Sherri Worth's practice is proud to announce a new addition to their team Dr. Desiree Yazdan.
"Given her expert training and professionalism she is of great help. I'm glad to have her work with me. She has a keen eye for beauty, I love that, it makes her a great colleague"- stated Dr. Sherri Worth.
Dr. Yazdan is a premiere esthetic dentist, graduate of the University of Southern California. Working together with Dr. Worth at the Center for Reconstructive Dentistry she offers her services both in general and specialized dentistry.
Dr. Yazdan is an enthusiastic transformer of smiles. She works with innovative techniques including the Zoom bleach, which is a highly effective teeth whitening procedure that uses light to activate the whitening agent hydrogen peroxide.
With the fast approaching holiday season all of you who would like to have a perfect smile for Christmas or the New Years Eve party contact The Center of Reconstructive Dentistry and ask for Dr. Yazdan.
"I really enjoy working with Dr. Worth. She is passionate about her work, has excellent eyes for esthetics. I have found my place." – said Dr. Yazdan
About the Center for Reconstructive Dentistry & Dr. Sherri Worth
Renowned dental practice is Newport Beach, center for preventive, aesthetic and implant dentistry, offers smile makeovers, periodontics and implants, cosmetic and reconstructive dentistry procedures and other dental services.
Dr. Sherri Worth graduated from the University of California, where she received her Bachelors of Science degree and Doctor of Dental Surgery degree. She received advanced education at UCLA Center for Esthetic Dentistry.