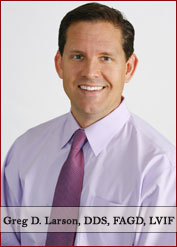 San Francisco, California (PRWEB) October 14, 2012
Dental professionals gather in San Francisco Oct. 18-21 to discuss new technology and advancements in dentistry. The American Dental Association hosts the Annual Session complete with continuing education classes, a World Marketplace exposition and open clinical forums.
Dr. Greg Larson a dentist in San Francisco welcomes Annual Session dentists. Larson practices pain free dentistry and cosmetic dentistry in San Francisco (the greater area, including San Rafael and Berkeley).
Dr. Nanette Tertel says the Annual Session atmosphere is informative, relaxed and fun. There are more than 280 education courses over the four-day session. With more than 280 education courses offered the Annual Session allows dentists to focus on areas that speak to them, from implementing dental implants to treating temporomandibular joint disorder.
"All I can say about San Francisco is: be there," Tertel says regarding San Francisco dental implants. "It'll be an amazing time, amazing education, amazing networking."
Tertel is no first-timer. She enjoys the accessibility that dental professional have to Annual Session speakers.
The Education in the Round series features real patients and live procedures to teach new advancements in the field. In San Francisco, dentists can attend:

Live-Patient Demonstration of Immediate Lower Denture Stabilization Using Mini Dental Implants
Class II Resins Can Be Simple and Fast
Soft-Tissue Surgery for Augmentation of Keratinized Gingiva
ADA members can follow some Annual Session events and education courses without making the trip to San Francisco. Dentists can use their ADA member numbers to log in to ADA365 with the password "ADA365". The website will stream live education courses and forums during the Annual Session. Viewers will have the chance to interact with speakers through a live-chat option.
The ADA Council and the Journal of the American Dental Association have partnered to host a series of Open Clinical Science Forums. This session's forums are:
Screening for Medical Conditions in the Dental Office
Medication-Associated Osteonecrosis of the Jaws
Attendees can plan their schedules using the full Annual Session event listing. Don't miss the Distinguished Speaker Series, the Give Kids A Smile Gala or the New Dentist Reception.
Learn More
To learn more about Larson Dentistry or to schedule an appointment with Dr. Greg Larson a dentist in San Francisco contact their office at 415-397-2804.
About Us
The Larson Dentistry team offers extensive dental care for San Francisco patients. Dr. Greg Larson stays current in his field by attending more than 200 hours of continuing education each year and mentoring other dentists worldwide.
© 2012 Master Google and Dr. Greg Larson. Authorization to post is granted, with the stipulation that Dr. Greg Larson and Master Google are credited as sole source. Linking to other sites from this document is strictly prohibited, with the exception of herein imbedded links.