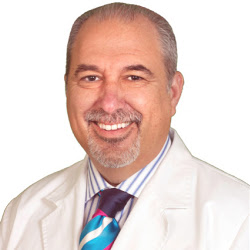 Forbes.com Interviews Dr. Harold Katz and reveals how to self-diagnose bad breath.
(PRWEB) November 07, 2012
TheraBreath, one of the leading names in premium oral hygiene products, is pleased to announce the publication of an in-depth interview entitled "How to Cure Bad Breath, Beverly Hills Style" with Dr. Harold Katz, founder of TheraBreath. The interview was published on Forbes.com in a recently created blog entitled "Letter from L.A.", which offers insightful information regarding all the trendy happenings occurring in Los Angeles. Journalist David Hochman thought Dr. Katz would be perfect to interview for this innovative blog as one of L.A.'s most popular and well-respected experts on oral hygiene.
Notable as the "Bad Breath Guru of Beverly Hills", Dr Harold Katz gives advice on how to self-diagnose a case of bad breath, what causes bad breath and how to treat chronic halitosis. As a bacteriologist and professional dentist, Dr. Katz offers expert knowledge in the field of oral hygiene which he amassed during the 1970s and 1980s working as a dentist in Beverly Hills, California. He began researching the underlying causes for bad breath about 20 years ago when he realized that the brand name mouthwashes and toothpastes his daughter was using to remedy her own halitosis actually worsened the condition. Relying on his post-secondary education in bacteriology, Dr. Katz started researching the chemistry of oral conditions associated with bad breath and discovered that anaerobic bacteria was the primary source of halitosis.
TheraBreath now has over one million clients who use Dr. Katz's specially formulated breath products, which are made to eliminate bad breath without the desiccating ingredients in many other toothpastes and mouthwashes. In this Forbes.com interview, Dr. Katz emphasizes how chronic dry mouth exacerbates bad breath and how most name brand toothpastes contain sodium lauryl sulfate (SLS), an agent that actually contributes to dry mouth. In addition, Dr. Katz also talks about the dehydrating effects that the majority of medications have on the mouth, which may explain why elderly people often have bad breath.
Click here to connect with Dr. Harold Katz on Google+.
The editors of Forbes.com, one of the most-read online business magazines in the world, are known for featuring articles of interest to people involved in marketing and finance as well as science, technology and communications. Also famous for its "lists", such as the "richest Americans" list, "highest-paid celebrities" list and "list of billionaires in the world", Forbes offers over 50 articles in each of its issues published every two weeks that investigate diverse aspects of business, the CEO's who run them and the people employed by all types of businesses. Nearly six million people read and depend on Forbes for its fact-based reporting, intelligent articles and fascinating information benefiting all facets of life.
Being selected for an interview by a Forbes.com contributor demonstrates the recognition and respect that Dr. Katz and his TheraBreath oral hygiene products have received since its inception nearly 20 years ago. Now known as the remarkable "Bad Breath Guru", Dr. Harold Katz provides a remarkable interview for his existing customers as well as potential customers who are searching for a powerfully effective bad breath product. Click here to read the entire interview at Forbes.com.