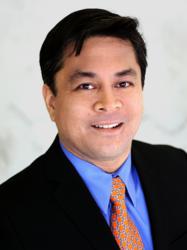 Over the past 3 months I have seen 3 individuals who have developed infections and cultured positive for MRSA
Los Angeles, California (PRWEB) July 26, 2012
Dr. Carlo Honrado is concerned about strange nasal infections that are afflicting patients after rhinoplasty surgery with implants. This infection is a staff infection known as MRSA (Methicillin-resistant Staphylococcus aureus).
"Over the past 3 months I have seen 3 individuals who have developed infections and cultured positive for MRSA," said Carlo Honrado, M.D. "Despite antibiotic therapy these infections reoccur. The only way to resolve them is to surgically remove the implant and reconstruct the nose using cartilage and/or skin."
Dr. Honrado is a Beverly Hills facial plastic surgeon at La Peer Health Systems. The La Peer Department of Plastic and Reconstructive Surgery specializes in facelifts, necklifts, breast and body reconstructive surgery, eyelid surgery and rhinoplasty nasal surgery. Revision rhinoplasty surgeries are also a specialty, which came in handy for three patients who were experiencing recurrent infections in their noses years after their nose jobs.
The most recent infection case came from a woman in her mid 70's. Her infection was diagnosed a few months ago, and she was subsequently placed on antibiotics. She improved temporarily, but it seemed like the vascularity of the skin was comprised and as a result the implant was eroding through the skin. About 20 years ago, she had a rhinoplasty in Asia where the physician used an implant. The plastic surgeons at La Peer had to go in and remove the implant; however, because of the loss of skin, surgeons needed to remove the infected skin and replace it with a flap.
"In this specific case we used a forehead flap due to the amount of skin that had necrosed," Dr. Honrado said.
Another patient, female in her 50's, had nasal surgery about 30 years ago and came to the La Peer office in pain and discomfort. Upon examination, the inside of her nostril looked very red and tender with drainage. The test results came back positive for MRSA. Even though the infection responded to antibiotics, Dr. Honrado decided to explore the nose to find the source of the recurrent infection and found a braided permanent suture and an implant placed during her initial surgery as the source of the infections. He removed the old suture, the implant, and surrounding nidus of infection before reconstructing the nose with cartilage. The patient has not had any recurrence of infection to date.
The third patient, now in her 60's, had a rhinoplasty where an implant was placed about 20 years ago and was experiencing the same recurrent infections. Dr. Honrado removed the implant, and she has also done very well.
"If you have an implant in your nose from prior surgery you should be extra diligent about nasal hygiene and to address any signs of infection earlier rather than later," Dr. Honrado said. "And if you have any recurrent nasal infections please see a board certified facial plastic surgeon."
La Peer Health Systems focuses on excellence in patient care and offers the most advanced and contemporary treatments and equipment that the medical world has access to. With 42 doctors across 13 departments, from anesthesiology to urology, La Peer offers comprehensive and widespread medical treatments for all patients. More information about La Peer Health Systems can be found at http://www.LaPeerHealth.com.