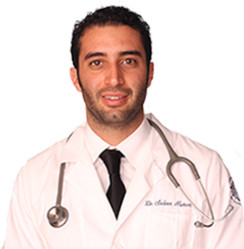 Aimed to provide consumers with accurate information on trending nutritional products
(PRWEB) November 08, 2012
It's hard to tell what's fact and what's fiction with many of the health products on the market today.
That's why Dr. Julian Hakim set out to present the facts on his new website, DrJulianHakim.com
The site recently launched as a resource for information on trending health supplements and natural extracts. With new products being introduced daily, the website offers current, researched, and statistic-based information on a variety of products being offered on the market today.
The primary goal of the creation and launch of the website is aimed to provide consumers with accurate information on trending nutritional products by giving them unbiased, researched facts to educate and inform.
The website includes articles with facts on specific supplements and extracts, and also provides the research that correlates with the product. Articles on popular products such as, electronic cigarettes and green coffee extract can be found on the site along with many others.
The site is also a powerful tool for those individuals looking for answers on how products work or in some cases, how they don't work in the human body. It has become recognized as a useful source of information on trending products since its launch and plans to expand the research, testing and reviews that it provides. In addition, following Dr. Julian on the social media outlet of choice is just a click away. The site links directly to all of his social media profiles, including Pinterest.
ABOUT DR. JULIAN
Dr. Julian Hakim is a licensed professional and a graduate of UNAM Faculty of Medicine in Mexico where he received his medical degree with a focus on nutrition and preventative medicine. His primary area of interest is nutrition in the human body which led him to be involved in an elective rotation in the Netherlands and Spain during medical school.
Dr. Julian is actively involved in clinical studies, research, and testing of the products featured on his website. To learn more about Dr. Julian and get information on nutrition and health supplements visit http://drjulianhakim.com/about-julian