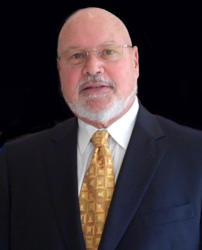 The hypnotic gastric band fitted under hypnosis acts the same way as the gastric LapBand.
Sacramento, California (PRWEB) July 23, 2012
A large percentage of overweight adults decide against surgical weight loss procedures because of the pain and danger that accompanies operations. For anyone who has realized that they need assistance to reach their weight-loss goals, Dr. Kenneth Grossman, a hypnotherapist with over thirty years experience who specializes in positive lifestyle changes, offers a ground-breaking procedure that has the same effects as weight loss surgery without any of the negative consequences. As a licensed Hypno-Band™ practitioner, Dr. Grossman has advanced the concept of virtual weight loss surgery and helped his clients lose weight safely and permanently.
Virtual Gastric LapBand Hypnosis works by convincing the subconscious that the patient has undergone a surgical weight loss procedure. Dr. Grossman explains: "the hypnotic gastric band fitted under hypnosis acts the same way as the gastric LapBand." Clients report vivid memories of undergoing weight loss surgery that were achieved by the power of suggestion and the hypnotherapist's expertise. Dr. Grossman adds that "hypnosis suggestions also raise metabolism so you burn fat." Drastic weight loss can be expected within a short time of beginning the program, but the goal is to lose a healthy rate of two to three pounds per week until the ideal weight is reached. Virtual Gastric LapBand Hypnosis cultivates a desire to achieve and maintain a healthy lifestyle as it transforms how the body processes food.
This procedure is best for men and women who have a significant weight loss goal. Dr. Grossman suggests that "this program is really geared to those with a Body Mass Index (BMI) over thirty" and that the Hypno-Band™ procedure is the ideal method of weight loss for such candidates. Virtual Gastric LapBand Hypnosis is offered as an in-office program or as a series of five audio sessions. To learn more about Dr. Grossman or to schedule an appointment, visit http://www.doctor-grossman.com
Thousands of overweight men and women are now experiencing the benefits of non-invasive and virtual weight loss surgery with Dr. Grossman's Virtual Gastric LapBand Hypnosis. He has found that more overweight and obese adults are willing to invest time and effort into losing weight when the obligation to go under the knife is removed. Dr. Grossman hopes that more individuals who are struggling to lose dangerous excess weight will forego popular weight loss surgeries and instead turn to non-invasive methods such as Virtual Gastric LapBand Hypnosis.
About: Based in Sacramento, California, Kenneth Grossman, PhD has hypnotized thousands of individuals in the United States and around the world. Dr. Grossman received his doctorate in Clinical Hypnotherapy from the American Institute of Hypnotherapy, a Certificate in Lifestyle Medicine for Weight Loss Management from Harvard University Medical School, and a Certificate in Plant-Based Nutrition from Cornell University and was formerly the director of the Hypnotism Training Institute of Chicago. During his more than thirty years of experience, Dr. Grossman has developed successful hypnotherapy programs addressing virtual weight loss, smoking cessation, relationships, stress management, addiction, pain, as well as career and sports performance. He offers his services to clients via in-office visits, phone sessions, and audio programs.