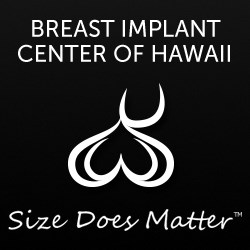 I am pleased to announce the launch of my new website. I wanted a website that better informed patients of their cosmetic surgery options.
Honolulu, Hawaii (PRWEB) September 10, 2013
Dr. Larry Schlesinger, a board certified plastic surgeon with over 30 years of experience as a plastic surgeon in Hawaii, is pleased to announce the launch of his new website for current and prospective patients. The new website is designed to showcase Dr. Schlesinger's practice for existing and potential new patients across Hawaii and the United States. Dr. Schlesinger treats patients in need of cosmetic surgery from Honolulu, Maui, Hilo, and Kona, Hawaii.
Dr. Larry Schlesinger launched the new website to showcase his practice in a new, revamped, and informative structure that will keep existing Hawaii plastic surgery patients and potential new patients informed on the services offered at his Breast Implant Center of Hawaii in Honolulu, Hawaii.
A native of Detroit, Michigan, Dr. Schlesinger completed his premedical studies at the University of Michigan and his medical studies at the Medical College of Virginia, where he graduated at the top of his class. Dr. Schlesinger served his surgical residency at Stanford University Medical Center and his plastic surgery residency at Oklahoma Health Science Center. He performs a number of the most popular procedures in the country including rhinoplasty, tummy tuck, and breast augmentation.
Dr. Schlesinger also specializes in a wide gamut of other procedures, including but not limited to liposuction, eyelid surgery, and labiaplasty. His new website is designed to capture the professionalism and experience that Dr. Schlesinger brings to each and every plastic surgery patient and also includes more information for patients who may be considering a plastic surgery procedure.
"I am pleased to announce the launch of my new website," explains Dr. Schlesinger. "I wanted a website that better informs patients of their cosmetic surgery options. I have no doubt that the new website's well-organized and easy-to-use format will benefit new and existing patients seeking the assistance of a well-trained and board certified plastic surgeon."
About Dr. Larry Schlesinger: Dr. Schlesinger is also a Diplomat of the American Board of Plastic Surgery, a Fellow of the American College of Surgeons and an Active Member of the American Society of Plastic Surgeons (ASPS). To be an active member of ASPS, Dr. Schlesinger had to complete four years of medical school, three years of clinical training in general surgery, a residency of at least two years in an accredited plastic surgery hospital program, take and pass intensive board exams, and pass the scrutiny of his peers.
In 2000, Dr. Schlesinger received the Hawaii Medical Association's Physician of the Year for Community Service for the State of Hawaii.
Dr. Schlesinger has made scores of scientific presentations to the plastic surgery community and published numerous articles on techniques and procedures of cosmetic plastic surgery.
Dr. Schlesinger's major area of interest for women is in the mommy makeover. The component parts of this are tummy tuck, liposuction, breast surgery to include lifts and augmentations, and labiaplasty or vaginal rejuvenation. For men, Dr. Schlesinger's main concentration is gynecomastia or male breast reduction. Finally, for both men and women, Dr. Schlesinger's primary area of interest is correction of aging eyelids.
Contact Information:
Dr. Larry Schlesinger
Oahu Breast Implant Center
1221 Kapiolani Blvd. Suite 1025
Honolulu, HI 96814
(808) 597-8835