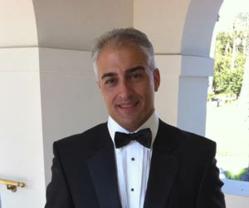 Laser treatment is simply the way to go as far as hair removal is concerned
Las Vegas, NV (PRWEB) November 13, 2012
"Waxing, shaving and other traditional hair removal treatments offer quick removal but the hair quickly grows again quickly and at times thicker. These methods usually cause skin discoloration as well as ingrown hair." said Dr Leo Capobianco with Allure Cosmetic Laser Center.
Allure Cosmetic Laser Center, of Las Vegas, Nevada now offers laser hair removal service. With the treatment, customers in the city and nearby areas can enjoy longer lasting hair free periods without the unwanted side effects of traditional methods.
"In the long run, laser hair removal proves to be more efficient and effective as it requires fewer sessions; the hair may grow back but slower, sparser and thinner; and, compared with waxing and shaving, it causes only a minor discomfort," Dr Leo Capobianco added. "Laser treatment is simply the way to go as far as hair removal is concerned."
To learn more about Allure Cosmetic Laser Center and the Laser Hair Removal treatment, please visit http://www.allurecosmeticlaser.com/laserhairremoval.html.
About: Dr. Leo Capobianco is known worldwide for his detailed physician training techniques. Dr. Leo Capobianco trains extensively on the Laser Lipo, Vaser procedures and is currently the only Doctor that performs Tickle Lipo surgery in the Las Vegas area. To learn more about Dr. Leo Capobianco or Allure Cosmetic Laser Center, please visit http://www.allurecosmeticlaser.com/ or find us on Twitter https://twitter.com/AllureMediSpa and Facebook https://www.facebook.com/ALLUREMEDISPA