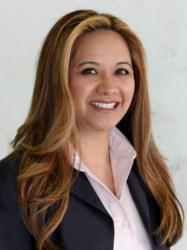 I am honored to be named one of the top doctors in Los Angeles," said Dr. Capiendo. "At La Peer, we take great pride in patient care, and it is wonderful to know that this type of work is being recognized by our fellow peers
(PRWEB) June 24, 2012
Beverly Hills colorectal surgeon, Dr. Liza M. Capiendo, has been named by Super Doctors Magazine as one of the top doctors in Los Angeles for 2012.
 
"I am honored to be named one of the top doctors in Los Angeles," said Dr. Capiendo. "At La Peer, we take great pride in patient care, and it is wonderful to know that this type of work is being recognized by our fellow peers."
 
Only five percent of the doctors in Los Angeles are selected for this respected list. Each year, the research team at Super Doctors undertakes a rigorous multi-phase selection process. That process involves a survey of doctors, independent evaluation of candidates by the research staff, a peer review of candidates by practice area, and a good-standing and disciplinarycheck.
 
Dr. Liza Capiendo, an Attending Physician at Cedars Sinai Medical Center, received her Medical Degree from Loma Linda University and completed her surgical residency at King/Drew Medical Center where she was a three-time recipient of the Surgical Resident of the Year award. She is a board certified member of The American Society of Colon and Rectal Surgeons, with extensive knowledge in the laparoscopic treatment of colon and rectal disorders. Dr. Capiendo has a special interest in laparoscopic resection of gastrointestinal malignancies, with an emphasis on treating rectal disorders in women, and also has expertise in the treatment for pelvic floor disorders and fecal incontinence.
 
Thanks to her extensive experience and numerous publications, Dr. Capiendo has been featured on NBC 4 News, ABC 7 News, DailyNews.com, and Southern California Physicians magazine.
 
La Peer Health Systems focuses on excellence in patient care and offers the most advanced and contemporary treatments and equipment that the medical world has access to. With 42 doctors across 13 departments, from anesthesiology to urology, La Peer offers comprehensive and widespread medical treatments for all patients. More information about La Peer Health Systems can be found at http://www.LaPeerHealth.com.