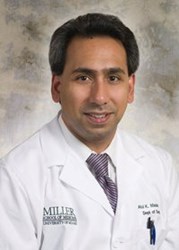 There is a difference between obesity and weight gain, a change in health habit is the first line of defense followed by surgery only if necessary. To learn more call: 800-472-4900
Los Angeles, California (PRWEB) January 31, 2013
According to the CDC, the percentage of obese children between the age of 6-11increased by 11 percent in 30 years. For adolescents, that rate sat at 18% in 2010. These alarming numbers are creating a flow of school and community programs for healthier dietary choices for children.
The organism of children and young adults is still at a development stage hence their chances of having more complicated health related risks. Bariatric surgeon Dr. Atul Madan reveals that the long-term health effects for obese children could be devastating and can lead to many types of health related issues and eventually cancer. The immediate effects are as destructive and can cause prediabetes and a poor self-esteem.
Society, family, and community can play an important role in the prevention of childhood obesity. The creation of a safe and supportive environment that is centered around practices that lead children to be more active is critical. The earlier children learn about healthy habits, the more chances they will have to reduce their risks of obesity.
Dr. Madan's patient reviews indicates that parents expect government agencies, the media, and the food and beverage industry to play a more responsible and supportive role.
Lapband surgeon Dr. Atul Madan is a world renown expert in the field of weight loss surgeries. His specialties range from laparoscopic gastric bypasses to laparoscopic adjustable gastric banding surgeries. Dr. Madan has occupied the positions of Chief of Laparoendoscopic and Bariatric Surgery Division as well as Director of the Center of Excellence for Laparoscopic and Minimally Invasive
Surgery at the University of Miami. He is a member of all of the important laparoscopic and bariatric societies including American Society of Metabolic and Bariatric Surgery, Society of Laparoendoscopic Surgeons, and Society of American Gastrointestinal and Endoscopic Surgeons.