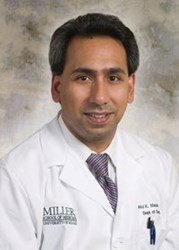 There is a difference between obesity and weight gain, a change in health habit is the first line of defense followed by surgery only if necessary. To learn more call: 800-472-4900
Los Angeles, California (PRWEB) February 05, 2013
On February 1, 2013, the World Health Organization (WHO) published results of a survey that served as a reminder on the prevalence of cancer. According to the survey, 13 million new cancer cases are reported annually, and at least 60% of those cases occur in developing countries. Obesity is included in the list of preventable or curable contributors to cancer, along with alcohol and tobacco use. In some journals, it is listed as the fifth most common risk factor in death. Dr. Madan points out that recent research is adding China, Saudi Arabia, Samoa and Egypt to the once U.S.-dominated realm of obesity.
Nor is this the first ground-breaking research done by the WHO. In 2011, the World Health Organization reported on research done by the European Prospective Investigation into Cancer and Nutrition (EPIC). The EPIC studied causes and effects of excess weight in a 520,000-person study, aged between 50 and 64, and concluded that the risk of death due to cancer increases by 10% for every 5 kg (roughly 11 pounds) addition to a healthy BMI. Men were more likely to increase risk in thyroid and colon cancer, whereas women were much more likely (up to a 60% increase) to develop gallbladder and endometrial cancer. Both genders were at the same amount of increased risk (50%) for developing oesophageal adenocarcinoma, or throat cancer.
Bariatric surgeon Dr. Atul Madan joins The World Health Organization in urging the importance of a healthy lifestyle. Although the World Health Organization's 2011 report only focused on a 10-country study of Europeans, research worldwide has indicated overwhelmingly that an increased intake of fruits and vegetables, combined with a consistent system of exercise, goes a long way toward preventing both obesity and cancer. ("A large body of literature indicates that as much as 30% of all cancer cases is linked to poor dietary habits, and is therefore preventable. The proportion reaches 70% for cancers of the gastrointestinal tract.")
In fact, the World Health Organization indicated that maintaining a healthy weight is second only in importance to avoiding tobacco use in the prevention of cancer.
However, if obesity is already a long-standing issue or weight loss has not been reached through ordinary means, such as diet changes and increased exercise, it may be necessary to engage in a faster method of weight loss. As a LAP-BAND® surgeon with experience in over 2,000 laparoscopic gastric bypasses and gastric banding procedures, Dr. Atul Madan encourages patients to consider the LAP-BAND® Adjustable Gastric Banding System (LAP-BAND®) as one of the least invasive surgical options for treating obesity.
The LAP-BAND® system was the first gastric banding method approved by the U.S. FDA (Food and Drug Administration) for weight reduction, and some research has indicated that it's one of the best long-term methods for permanent weight loss. As a bariatric surgeon, Dr. Atul Madan does require that his patients meet certain requirements, such as lack of results with other weight loss methods, and a BMI of over 35 with existing health complications.
As the former Chief of Laparoendoscopic and Bariatric Surgery Division at the University of Miami, Dr. Atul Madan may well be considered an expert in his field. He has also written 175 articles, was the first in Memphis to perform a laparoscopic gastric bypass, and was first to offer an incision-less treatment for post-operative weight gain. Perhaps his experience has contributed to Dr. Madan's reviews, which remain consistently high - he received the 2011 and 2012 Patients' Choice Award.
Dr. Madan won the 2007 SAGES Young Investigator Award, and was honored by the American Medical Association Physican's Recognition Award, among others.
For more information on Dr. Atul Madan or the LAP-BAND procedure, call 1-800-472-4900, or review more on Dr. Madan on http://www.obesityhelp.com/profiles/bariatric-surgeon/dr-atul-madan/.