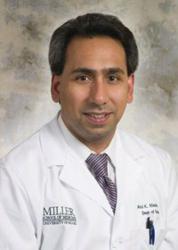 Los Angeles, CA (PRWEB) February 10, 2013
According to the survey by the World Health Organization (WHO) published on February 1, 2013 as a reminder on the prevalence of cancer, 13 million new cancer cases are reported annually, and at least 60% of those cases occur in developing countries. Obesity, alcohol and tobacco are included in the list of preventable or curable contributors to cancer. In some journals, it is listed as the fifth most common risk factor in death. Dr. Madan points out that recent research is adding China, Saudi Arabia, Samoa and Egypt to the once U.S.-dominated realm of obesity.
In 2011, the World Health Organization reported on research done by the European Prospective Investigation into Cancer and Nutrition (EPIC). The EPIC studied causes and effects of excess weight and obesity in a 520,000-person study, aged between 50 and 64, and concluded that the risk of death due to cancer increases by 10% for every 5 kg (roughly 11 pounds) addition to a healthy BMI. Men were more likely to increase risk in thyroid and colon cancer, whereas women were much more likely (up to a 60% increase) to develop gallbladder and endometrial cancer. Both genders were at the same amount of increased risk (50%) for developing esophageal adenocarcinoma, or throat cancer.
Bariatric surgeon Dr. Madan joins The World Health Organization in urging the importance of a healthy lifestyle. Although the World Health Organization's 2011 report only focused on a 10-country study of Europeans, research worldwide has indicated overwhelmingly that an increased intake of fruits and vegetables, combined with a consistent system of exercise, goes a long way toward preventing both obesity and cancer. ("A large body of literature indicates that as much as 30% of all cancer cases is linked to poor dietary habits, and is therefore preventable. The proportion reaches 70% for cancers of the gastrointestinal tract.")
Dr. Atul Madan graduated from Pennsylvania's Lehigh University and obtained a medical degree at the Medical College of Pennsylvania. Certified by the American Board of Surgery, Dr. Madan has also served on highly regarded committees such as the American Society for Metabolic and Bariatric Surgery and the Society of American Gastrointestinal Endoscopic Surgeons, as well as the boards of Bariatric Nursing and Surgical Patient Care and Obesity Surgery. Dr. Atul Madan won the 2007 SAGES Young Investigator Award, was honored by the American Medical Association Physician's Recognition Award, among others.
For more information on or the Dr. Atul Madan LAP-BAND procedure, call (213)973-2263, or review more on Dr. Madan on http://www.obesityhelp.com/profiles/bariatric-surgeon/dr-atul-madan/.