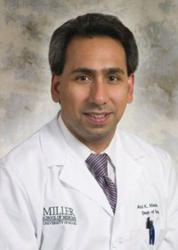 There is a difference between obesity and weight gain, a change in health habit is the first line of defense followed by surgery only if necessary. To learn more call: (213)973-2263
Los Angeles, California (PRWEB) February 12, 2013
A publication titled "Pregnancy outcome following bariatric surgery" published on 11 JAN 2013 in The Obstetrician & Gynaecologist, indicated that physicians are recommending a pregnancy waiting period of 12 to 18 months after bariatric surgery for women of childbearing age. Bariatric surgeon Dr. Madan comments on the dangers of obesity for current and potential mothers, and the possible benefits of the LAP-BAND® Adjustable Gastric Banding System (LAP-BAND®) for healthy weight loss.
Childbearing can be difficult for women at any age or weight level, but obesity can add a high level of risk for mortality if untreated prior to pregnancy. Researchers Rahat Khan, Bashir Dawlatly and Oliver Chappatte quote statistics from the UK Centre for Maternal and Child Enquiries in their January 2013 report: "47% of mothers who died from direct causes were either overweight or obese, as were 50% of women who died from indirect causes." The numbers of morbidly obese women giving birth in the UK are projected to increase to over 28% by 2015, from more than 24% in 2005. Bariatric surgery is recommended for those who are morbidly obese with a BMI of over 40. Dr. Madan agrees with the researchers that over half of the qualified candidates for the LAP-BAND® system are women of childbearing age (between 18 and 45) who wish to shed weight permanently and in a healthy way.
However, Dr. Madan warns, procedural issues can arise during gastric banding and gastric bypass. The January study indicated that a 5% complication rate is normal in both types of surgery, though studies indicated that both fertility rates and complication percentage rates improved for women after such surgeries. There is also the possibility of band slippage and band leakage, so post-operative monitoring and blood tests administered by a professional are highly recommended.
Studies are less conclusive surrounding the timing of pregnancies post-surgery, with some studies indicating safer waiting periods of up to a year, and others not showing conclusive evidence that a 12 to 18 month waiting period is necessary for the mother's health. No significant differences have been measured before or after a year-long waiting period, for child birthweights, C-sections, hypertension or gestational type 2 diabetes, although lower maternal weight gain rates applied post-surgery.
Since gastric banding and bypass surgeries can result in vitamin deficiencies, nutritional supplements (including vitamin B12, iron, calcium and folic acid) were especially recommended for post-operative obese women considering pregnancy. The combination of morning sickness and nutrient loss after surgery makes supplementation especially important.
Although they are not the only obesity treatment methods, research and 2,000 surgeries done by LAP-BAND® surgeon Dr. Madan has led him to believe that gastric bypass and gastric banding are two of the most effective obesity surgical methods. The LAP-BAND® system became the first gastric banding method approved by the U.S. FDA (Food and Drug Administration) for weight reduction. Dr. Madan has written 175 articles, and was the first in Memphis to perform a laparoscopic gastric bypass.
Dr. Madan's patient reviews are consistently high, and he received the 2011 and 2012 Patients' Choice Award.
For more information on Dr. Atul Madan or the LAP-BAND procedure, call (213)973-2263, or review more on Dr. Madan on http://dr-atul-madan.com/.