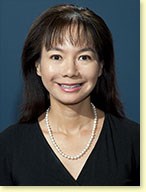 Each woman needs to decide for herself whether she wants to do everything possible to find breast cancer earlier, rather than later, over the inconvenience of "over-diagnosis" and the possible side effects of "over-treatment"
Thousand Oaks, California (PRWEB) February 21, 2014
The controversy about screening mammogram rages on. Last week, the Canadian National Breast Screening Study published its conclusion that "annual mammography in women aged 40-59 does not reduce mortality from breast cancer beyond that of physical examination." Some people may interpret this result as women don't need mammogram anymore. On the other hand, we have new laws recommending more tests beyond screening mammogram for people with dense breasts. Breast density is determined by the radiologist. So you don't know your breast density until you have a mammogram. The majority of women aged 40-59 have dense breasts.
So what should a woman do? First, please realize that screening for breast cancer is NOT controversial. It is the method of screening that generates debate. For normal risk women without symptoms, annual breast examination by a health care professional is strongly recommended. If a woman feels something in her breast, she should seek medical help as soon as possible - this is not controversial.
The US BCDDP (Breast Cancer Detection Demonstration Project), the largest study of mammography and clinical breast exam, demonstrated that screening decreases breast cancer mortality. The evidence to justify mammography for population-based screening is derived from both randomized and several non-randomized clinical trials. The largest randomized controlled trial was conducted in Sweden, and shows a 31% reduction in breast cancer mortality in women invited to screening mammogram. The US PSTF (Preventive Services Task Force) agrees that among women between 39 and 49 years of age, screening mammography results in a 15% reduction in the risk of death from breast cancer. For women aged 50 to 59 years, the risk reduction is 14%.
Yes, it is true that sometimes screening mammogram can pick up some findings, which lead to biopsies, that turn out to be benign or just pre-cancer. Yes, this would cause anxiety, discomfort, and would cost some healthcare money. This is because we have no perfect test that can tell with absolute 100% accuracy in each person which mammogram finding is cancer and which is not. Screening mammogram can also find tiny cancers (over-diagnosis), that then get treated with surgery, maybe even radiation and anti-estrogen pills (over-treatment). This is because we have no perfect test that can tell with absolute 100% accuracy in each person which tiny cancer will kill without treatment, and which would be fine left alone. But the bottom line is that despite these imperfections, screening mammogram can find cancer at earlier stage than physical examination alone. In general, early small cancer needs less aggressive treatment than bigger cancer. Think lumpectomy instead of mastectomy, no chemotherapy instead of chemo. Each woman needs to decide for herself whether she wants to do everything possible to find breast cancer earlier, rather than later, over the inconvenience of "over-diagnosis" and the possible side effects of "over-treatment".
Dr. Brooks Bio:
Dr. Mai Brooks is a Board Certified Surgical Oncologist with offices in Thousand Oaks, CA. To request an appointment with Dr. Brooks, you may call her at (805) 379-4677 or visit her website at http://drbrooksmd.com/.