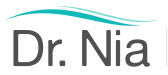 As a firm believer in practicing what you preach, Dr Nia has firsthand experience of the highs and lows of an ever expanding industry and the increasing need for better regulation, high quality products and safer practices in this booming field
London, UK (PRWEB) May 12, 2015
Dr. Nia Davies (MBBS BSc), a physician who was trained in medicine and surgery at Imperial College London, is pleased to announce the launch of her new and easy-to-navigate website. The new site, DrNia.co.uk, includes information about a new clinic that provides a range of treatments, including skin rejuvenation, Botox, derma-fillers and much more.
Dr Nia, who also completed a Bachelors in gastroenterology and medical humanities, is passionate about cosmetic medicine and non-invasive aesthetic procedures. She also feels strongly in the power of education, and making sure that her patients are educated about the various aesthetic procedures and which ones might be right for them.
This inspired Dr. Nia to launch her own website; by offering in-depth and educational articles about a variety of non-invasive surgeries as well as information about her clinic, she hopes that her patients will take a proactive approach to their well-being.
"As a firm believer in practicing what you preach, Dr Nia has firsthand experience of the highs and lows of an ever expanding industry and the increasing need for better regulation, high quality products and safer practices in this booming field," noted a spokesperson for Dr. Nia.
"Every client is different and the new website will help to guide you through the versatile and innovative world of cosmetic medicine using personal experiences, interviews with top practitioners and by concisely delivering the facts that matter."
Even though Dr. Nia's website was just recently launched, it is already getting a lot of positive attention from people who are looking for factual and reliable information about non-invasive surgeries. Her easy-to-understand descriptions of procedures like Botox, fillers, anti-aging treatments and more are very popular with readers who wish to learn more about them.
Anybody who would like to learn more about Dr. Nia is welcome to visit her newly-launched website; there, they can read about the non-invasive surgeries as well as other topics like weight loss, liposuction and plastic surgery. Dr. Nia also launched a new blog that she will regularly update with informative and interesting content relevant to aesthetic surgery, plastic surgery and other non invasive treatments.
About Dr. Nia Davies:
Working from a London clinic Dr. Nia offers clients a range of treatments including Botox, derma-fillers, skin-rejuvenation, laser skin resurfacing and tightening, lip enhancement and augmentation, scar removal and various anti ageing procedures. For more information, please visit http://www.drnia.co.uk/