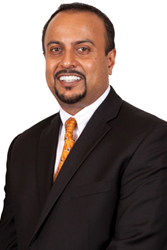 Enfield, Connecticut (PRWEB) August 01, 2014
Dr. Rashmi Patel has announced that he is now able to offer some of the most technologically advanced preventative dentistry services. These services, which are now available through Enfield Family Dental, take advantage of a number of very recent technological developments in the field of dentistry that Dr. Patel believes will benefit his patients' dental health in a very significant way. The services that have been improved through the use of these advances include general cleaning, dental examinations, polishing, scaling and x-rays.
Enfield Family Dental's staff members have long been proponents of preventative care, believing that it is always betters for patients to engage in consistently positive dental habits in order to avoid any significant problems from developing in the future. Proper brushing techniques and regular dental visits are an obviously important component of this, though many people do not always engage in the behaviors they should. In these instances Dr. Patel is able to provide a solution to the issues that develop, but would much rather see his patients avoid these issues altogether.
Dr. Patel frequently urges his patients to make sure that they are doing all that they are supposed to do in being attentive to their dental health. With the addition of the advanced preventative dentistry services, Dr. Patel and his staff can address a number of dental issues while also helping to prevent some of the more serious dental issues from ever developing. This is accomplished through a number of the new technologies, which make the cleanings offered by Dr. Patel more efficient and more effective. It is now easier to identify dental issues that may arise, which helps in determining a proper course of action for the patient to take in properly addressing the issue.
Parties who are interested in learning more about the benefits of the new preventative dentistry methods offered by Enfield Family Dental should call the practice to schedule an appointment for consultation. During the consultation, the doctor can explain the many services that are available through the practice and how they may be able to assist the patient in addressing their dental needs.