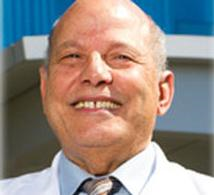 Dr. Salem's success rates for egg donor live births are an amazing 50% higher than the national average!
Torrance, California (PRWEB) September 08, 2016
Top fertility specialist Dr. Rifaat Salem is now achieving success rates 50% above the national average for egg donor live births. The latest data has recently been released from the Society of Assisted Reproductive Technologies showing the impressive results and can be viewed HERE. For top fertility treatment in the Los Angeles area, call (310) 853-5793.
For various reasons, women may opt for an egg donor to achieve their fertility goals. This may include suffering from poor ovarian reserve, poor quality eggs, premature ovarian failure and other issues. Thankfully, with state-of-the-art egg donor procedures with Dr. Rifaat Salem, women now have a great option for fertility success. Success with fresh donor eggs at Pacific Reproductive Center stands at 78%, which means over three fourths achieve success. Nationally, only 54% of centers achieve success which is a tremendous difference.
Dr. Salem performs procedures at four cutting edge facilities in greater Los Angeles area including Torrance, Glendale, Corona and Irvine CA. Options include IVF, ICSI, aCGH, PGD Testing and IUI to name a few. In addition, all types of male infertility testing and options are provided as well.
With over 20 years experience, Dr. Salem has assisted thousands of women and couples to reach their fertility goals. Patients are seen from near and far due to the level of expertise. For top fertility treatment in Los Angeles metro, call Pacific Reproductive Center today at (310) 853-5793 and visit http://pacificreproductivecenter.com .