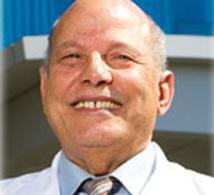 Dr. Rifaat Salem's success rates are well above the national average and help women every day achieve their fertility goals!
Los Angeles, California (PRWEB) August 24, 2016
Dr. Rifaat Salem, top fertility specialist in Los Angeles metro, is again achieving success rates well above national averages according to the SART data just released. Dr. Salem's fertility treatments include all types of Assisted Reproductive Technologies, which have been offered for over twenty years at Pacific Reproductive Center. Call (310) 853-5793 for the best fertility clinics in Los Angeles.
The recent SART Data Report published showed that Pacific Reproductive Center's live birth success rates in the age range up to 37 years of age exceed 53%, while the success rates over that exceeded the national averages by several percentage points.
Treatment options offered by Dr. Rifaat Salem include cutting edge Assisted Reproductive Technologies such as IVF, ICSI, egg freezing, IUI, gender selection, preimplantation genetic testing and embryo transfer just to name a few. With over twenty years experience and an in-house first rate lab, Dr. Salem continues to improve outcomes and help patients achieve their fertility goals.
Dr. Rifaat Salem provides first rate treatment at four locations in the LA metro area including Torrance, Irvine, Glendale and Corona CA. The practice offers an IVF Refund program which can save patients considerable monies, and customizes treatment options so patients truly receive needed treatment for success and no more.
To receive fertility treatments with Dr. Salem at Pacific Reproductive Center, call (310) 853-5793 today.