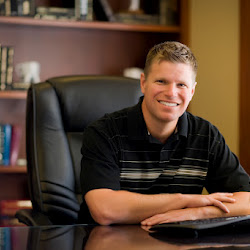 With the creation and implementation of detailed content, this website redesign will help boost customer awareness.
Columbus, OH (PRWEB) August 28, 2012
Dr. Santilli, DDS, has announced today the release of his newly designed and reimagined website, http://www.drsantilli.com. To establish a better Internet presence, Dr. Santilli has enlisted the help of The Web Guys, an Internet search marketing company, to produce a more content-driven, customer-oriented website. The improved site includes an external link to a patient review system, downloadable new-patient forms, simple navigation bars, and a classic design to help bring more attention to the dental practice.
"We wanted people to actually be able to find us," said Deanna Montie, office manager at Dr. Santilli's office. With the creation and implementation of detailed content, this website redesign will help boost customer awareness. "We have some really great patients," continued Montie, "and we just want others to know about us."
To assist in this endeavor, the website offers users more than just unique content—they are also presented with a convenient, well-designed navigation bar. Users can easily navigate to the dental service or dentistry Web page they desire. For an added level of convenience, the website also provides a sidebar-oriented navigational system.
One of the greatest features of Dr. Santilli's website is the use of an online customer-review system. "People want to know what other people are saying," said Montie, "which is why we love the reviews section." Using the review system from nationaldentalreviews.org, Dr. Santilli and his staff welcome all reviews from current and previous patients. This feature is located on the left sidebar of the website.
For prospective patients, Dr. Santilli has also implemented downloadable patient forms, all of which can be submitted easily via a provided contact form. These forms are required for every patient, and can be completed prior to the initial appointment. Other features of the website include before-and-after pictures, social media links, and a gallery serving as an office tour. His website can be found at http://www.drsantilli.com.
About Dr. Santilli
Dr. Santilli graduated from The Ohio State University College of Dentistry and has been a practicing cosmetic and family dentist for over a decade. He has also completed a two-year fellowship at the Implant Clinic at OSU. In 2011, Dr. Santilli was voted by his peers and patients as one of Columbus' best dentists.