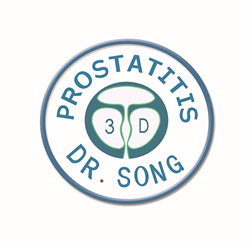 Noted Medical Researcher Dr. Xinping Song Shows in Times Square which Triggered Greater Media Coverage
Xiangtan, China (PRWEB) April 29, 2017
Dr. Xinping Song, a noted prostate cancer researcher from China who has devoted all his life to finding a new way to treat and cure first-stage prostate cancer, recently received wider recognition in western media. The 3D prostate targeted treatment, which is dubbed by Dr. Song and his team as a new way to treat prostate cancer in its initial stage, has already been featured in numerous top-rated news websites and portals in April. According to his assistant, he will soon show in Times Square once more in May.
The Hunan, China based clinic has literally become one of the talking points in the USA, as Bizjournal, benzinga and a number of other online media sources have discussed the new treatment procedure at length to keep their readers updated about the non-invasive procedure which, according to Dr. Song and his team, will reduce the fatality rate in prostate cancer patients.
News articles about the treatment procedure have put the new prostate cancer treatment in a new light. Among other sites, Yahoo!Finance, MarketWatch, ADVFN (a finance news portal), The Street and several other news portals have already Dr. Song and his revolutionary treatment featured. As a result, the clinic in China has started getting a huge number of treatment request and enquiries from average Americans who are particularly concerned about prostate cancer.
"People looking for an effective cure for prostate cancer are often choosing our 3D prostate target treatment over other costly treatment procedures, and the number has increased after Dr. Song's photo was featured at the Times Square in April. This time, we will show in Times Square again in May to attract more attention," said a media spokesperson on behalf of the clinic.
About the Company
Dr. Xinping Song is a cancer specialist known for his unique treatment procedure.
To know more about him, visit: http://www.prostatecancer.vip/index.html
Know more about the treatment at: http://www.prostatecancer.vip/cancer.html
Watch how it works: https://www.youtube.com/watch?v=xIFCz5p8PDo
Media Contact
Company Name: 3d Urology and Prostate Clinic
Contact Person: Alisa Wang
Email: prostatecure3d(at)gmail.com
Phone: +86-186-73216429
Country: China
Website: https://www.prostatecancer.vip/