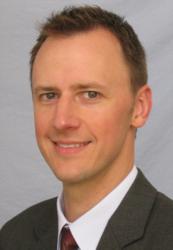 "This is an incredible honor and one that speaks volumes about not only my practice but La Peer Health Systems as well. I hope more doctors and surgery centers follow our example of putting the patient's needs first."
Los Angeles, CA (PRWEB) July 03, 2012
Beverly Hills Orthopedic Surgeon, Dr. Steven W. Meier, was named one of the top doctors in Los Angeles for 2012.
"This is an incredible honor and one that speaks volumes about not only my practice but La Peer Health Systems as well," said Dr. Meier. "I hope more doctors and surgery centers follow our example of putting the patient's needs first."
Only five percent of all doctors in Los Angeles are selected for this prestigious list. The research team at Super Doctors chose Dr. Meier after a rigorous, multi-phase selection process that included a survey of doctors, independent evaluation of candidates by practice area, and a disciplinary check.
Dr. Steven Meier graduated from the Stritch School of Medicine at Loyola University Chicago, and is a board-certified orthopedic surgeon in private practice. He is the owner of Meier Orthopedic Sports Medicine in Beverly Hills. He specializes in arthroscopic surgical treatment of joint injuries to the knee and shoulder, as well as the elbow, wrist, hip and ankle. He practices a progressive approach to patient care by utilizing state-of-the-art techniques with the ultimate goal of returning an injured patient to normal function as quickly and as pain-free as possible.
Dr. Meier has a wealth of experience providing care for professional, Olympic, and collegiate athletes, and he performs scientific research in the most progressive areas of orthopedics. His work has been published in textbooks and orthopedic journals around the world. Since he is known as a leading surgeon, patients with difficult and complex joint disorders often seek him out from near and far. He is also a surgeon who chooses to go to La Peer Surgery Center because of their commitment to providing superior quality surgical care to their patients.
La Peer Health Systems focuses on excellence in patient care and offers the most advanced and contemporary treatments and equipment that the medical world has access to. With 42 doctors across 13 departments, from anesthesiology to urology, La Peer offers comprehensive and widespread medical treatments for all patients. More information about La Peer Health Systems can be found at http://www.LaPeerHealth.com.