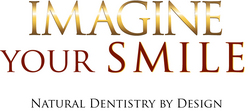 I have worked with many temporary teeth systems throughout the years and I am very excited about providing patients with the ability to enhance their smile in a short amount of time
Woodbury, MN (PRWEB) March 31, 2009
Dr. Wilhelm, DMD MSD, announced today that he is providing patients with a new and affordable dental appliance called the Easy Smile, giving patients the appearance of a perfect set of teeth and an ideal smile without having to undergo time-consuming and sometimes intrusive reconstruction procedures. The Easy Smile is a resin-based, temporary appliance that snaps over a patient's teeth to change their appearance. It doesn't involve drills, cutting down of existing tooth structure, sedation dentistry or needles, and allows the patient to instantly experience the benefits of a new smile without undergoing permanent tooth reconstruction.
Easy Smiles are made out of acetyl resin, an extremely strong material that is also flexible and comes in a variety of natural tooth colors. The interior surfaces of the Easy Smile dental appliance closely fit and conform to the surface of a patient's real, broken or missing teeth. Although it is a temporary answer, Easy Smiles are tough and resilient enough to last up to two years. They are completely functional and can be worn all day. Easy Smiles fit precisely and securely allowing patients to immediately enjoy a new smile.
"I have worked with many temporary teeth systems throughout the years and I am very excited about providing patients with the ability to enhance their smile in a short amount of time," said Dr. Wilhelm. "Dentistry continues to evolve allowing me to continue to raise the bar on the level and types of services I am able to provide patients."
"After my accident, the loss of my teeth made me self conscious and to be honest, I had forgotten not only what my smile looked like, but how to smile confidently," said Jim Lang, a patient of Dr. Wilhelm's. "With the Easy Smile my confidence is back and my friends and family are constantly telling me how natural and contagious my new smile is."
About Dr. Mark Wilhelm, DMD MSD
Dr. Wilhelm has been in private practice in St. Paul and now Woodbury, since 1990, where he is focused on cosmetic dentistry, sedation dentistry, advanced restorative and implant dentistry. Over the years, he has integrated technology into his practice, allowing him to treat his patients using minimally invasive dentistry. He is recognized as a Diplomate of the International Congress of Oral Implantologists and is an active member of the American College of Prosthodontists, American Dental Association, and Minnesota Dental Association. He is also an associate professor at the University of Minnesota School of Dentistry and a consultant with the Cleft Lip and Palate clinic. An author, mentor and frequent speaker to dentists and the public on techniques that enhance oral health, Dr. Wilhelm continually travels the world to improve his understanding and skill level in implant, restorative, and esthetic dentistry. For more information about Dr Wilhelm's practice, visit his website at http://www.imagineyoursmile.com .
###