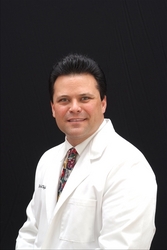 "I have 4 herniated disks and bad back for approximately 30 - 35 years. I have been using the LCD therapy. I can find remarkable difference. I can bend better, I can move around, I can go to work without being in pain. I think the product is Great." Lee
Henderson, NV (PRWEB) March 24, 2010
According to Dr. Derek Day of Anthem Chiropractic a Las Vegas Chiropractor, LCD Therapy offers a new alternative for pain. LCD Therapy is a non-invasive procedure, which may offer relief and long-term results for many causes of back pain. LCD Therapy uses an FDA-registered computerized mechanism to provide controlled distraction of the neck and low back.
Dr. Derek Day states, "This is the newest approach to non-surgically treat the actual cause of back pain. Individuals with bulging and herniated discs, sciatica, post-surgical failures, arthritis and more have a new alternative to possibly relieve nagging and chronic pain. Thousands of people across the country are using LCD Therapy and the results are impressive. Up to 70 percent of those using LCD Therapy report relief of their pain."
"LCD Therapy is an exciting procedure that may provide relief from pain and may promote the self-healing properties of your body. MRI images suggest that LCD Therapy may help the body re-hydrate the discs. I am not aware of any other therapy —physical, chiropractic, invasive injections or surgery — that provide this type of success rate," said Dr. Derek Day
Dr. Derek Day explains, "The procedure uses a proprietary FDA-registered computer-controlled decompression machine which provides gentle distraction on the spine. It delivers genuine decompression to the area of the spine that needs it. This may offer immediate relief and may allow the body to flood the area with oxygen and blood and vital nutrients."
Many patients report that the decompression effects of LCD Therapy treatment begin almost immediately. "Some patients report pain relief after only a few sessions," Dr. Derek Day said.
Dr. Derek Day says the benefits of decompression therapy are as follows:

No surgery, injections, or needles.
The procedure is non-invasive — with no recovery period.
Average treatment time is about 4.5 weeks with minimal follow-up.
LCD Therapy is emerging quickly as an efficient and effective method to address pain management.
"Many people are suffering needlessly and I want those who suffer from chronic back pain to know that there are treatment options available in the Las Vegas area. LCD Therapy can help back pain sufferers get their lives back," Dr. Derek Day said.
###